Oil set for weekly fall on doubts over extent of OPEC cuts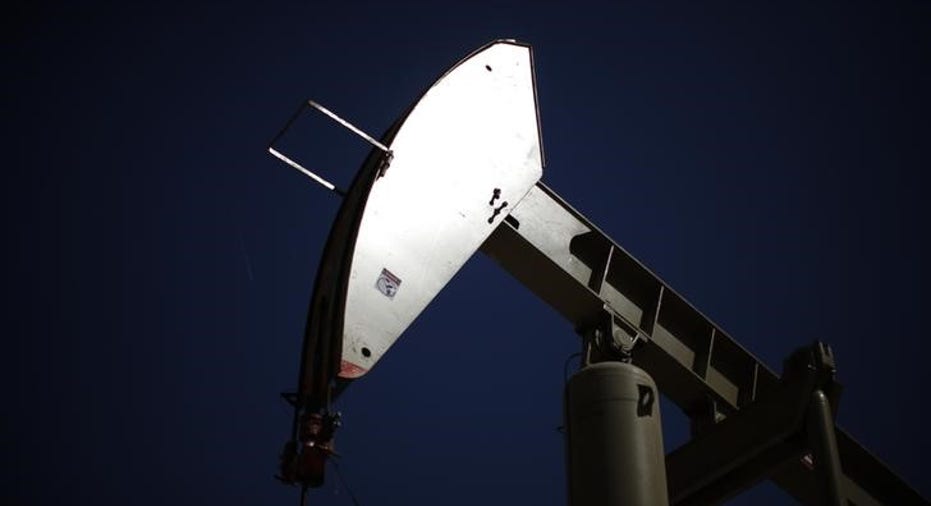 Oil prices are on track to end the week lower on lingering doubts over the extent of OPEC cuts, with sentiment worsened by concerns over the health of the Chinese economy after it reported the steepest falls in exports since 2009.
Brent crude futures , the international benchmark for oil prices, were trading 20 cents down at $55.81 a barrel at 1004 GMT on Friday.
U.S. West Texas Intermediate crude futures fell by 23 cents to $52.78.
Record Chinese crude imports of 8.56 million barrels per day (bpd) in December helped to buoy prices somewhat, traders said, but they could not hide underlying fears over the overall health of the world's second-biggest economy. [nL4N1F31II]
Despite China's oil thirst, overall exports -- the country's economic backbone -- declined by 7.7 percent last year in what was the second annual decline in a row and the worst since the depths of the global crisis in 2009. [nL4N1F31RT]
Exports of Chinese refined oil products last month rose nearly 25 percent year on year to a record 5.35 million tonnes, well above November's previous record of 4.85 million tonnes.
On the supply side, there was some market support from top crude exporter Saudi Arabia, which said that its output had fallen below 10 million bpd to levels last seen in February 2015 and that it expects to make even deeper cuts next month.[nL5N1F24DT]
However, hard evidence of export reductions has yet to emerge, two weeks into the month in which the cuts by the Organization of Petroleum Exporting Countries (OPEC) and other producers, such as Russia, were supposed to start. Many analysts expect compliance of 50 percent to 80 percent at best. [nL5N1F12WC][nL4N1F21NB]
"As the Saudis hint at even deeper reductions in February, assumptions are rife that its enthusiastic approach to output cuts is an admission that cheating is expected on the part of other producers," said Stephen Brennock of oil brokerage PVM.
The U.S. Energy Information Administration said in its January outlook that it expects Brent and WTI to average $53 and $52 a barrel respectively in 2017.
Even if OPEC cuts its output as agreed, traders said that rising U.S. shale output and increasing supply from OPEC members Nigeria and Libya, which were exempt from the pact, might offset any reductions.
An informal Reuters survey of more than 1,000 energy market professionals showed that Brent prices in 2017 are expected to average about $55-$60 a barrel. [nL5N1F24GB]
(Additional reporting by Henning Gloystein in Singapore; Editing by David Goodman)