Oil rises to new two-year high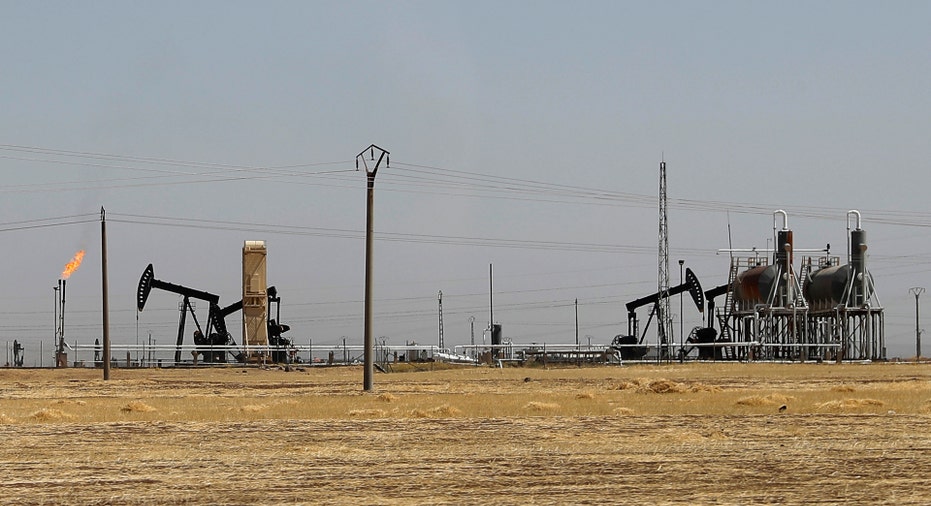 Oil prices rose for the third session in a row Friday, as falling stockpiles and expectations for extended supply cuts boosted optimism in the market.
Light, sweet crude for January delivery advanced 60 cents, or 1%, to $58.62 a barrel on the New York Mercantile Exchange, trading at the highest level since June 2015. Brent, the global benchmark, declined 11 cents, or 0.2%, to $63.44 a barrel.
Prices have rallied this week on data from the U.S. Energy Information Administration that showed crude stockpiles fell by 1.9 million barrels last week, a sign that the rebalancing in the oil market is having an impact on U.S. storage.
Investors are also betting on an extension of a deal between the Organization of the Petroleum Exporting Countries and other major global producers, who agreed to curb output in an attempt to bring global stockpiles back down to the five-year average.
To hit that target, analysts say OPEC will have to continue the agreement past March 2018, at which the current deal would expire. The group of oil producing nations is set to convene Nov. 30 in Vienna.
According to media reports, the cartel is in talks with Russia on the outline of a potential extension, though details are still being worked through. Russia's participation in extending the deal has been one point of concern and uncertainty for investors, even as Saudi Arabia has spoken strongly in favor of more supply cuts.
"Expectations are super high," said John Saucer, vice president of research and analysis at Mobius Risk Group. "Nothing's really changed in terms of fundamentals. We keep seeing draws in stocks."
Disruptions to oil supply from the Keystone pipeline have also pushed prices higher. Traders expect stockpiles at Cushing, Okla., an important storage hub and pricing point for U.S. crude, to continue to fall as flows are reduced.
"The energy bull has been reawakened this week," said Jim Ritterbusch, president of Ritterbusch & Associates, in a Friday research note.
Market sentiment has vastly improved since oil fell into a bear market earlier this year, as signs of reduced supply have pushed prices to two-year highs. However, analysts caution that increasing U.S. shale production could pose a problem, as output has climbed to weekly record highs, according to EIA data.
Analysts are also predicting increased volatility ahead of the OPEC meeting next week, and warn that even an announcement that meets expectations could spark a selloff if investors decide to take profits.
"Uncertainty with regards to how Russia sees to best serve its national interest means that there is room for disappointment at next week's OPEC meeting," said Harry Tchilinguirian, head of commodity market strategy at BNP Paribas, in a report Friday. "Ultimately, the degree of Russia's involvement in an extension of producer cuts will be paramount in guiding oil market expectations forward."
Gasoline futures gained 0.4% to $1.7755 a gallon and diesel futures rose 0.1% to $1.9350 a gallon.