Oil Rises Amid Multi-Year Lows, Supply Glut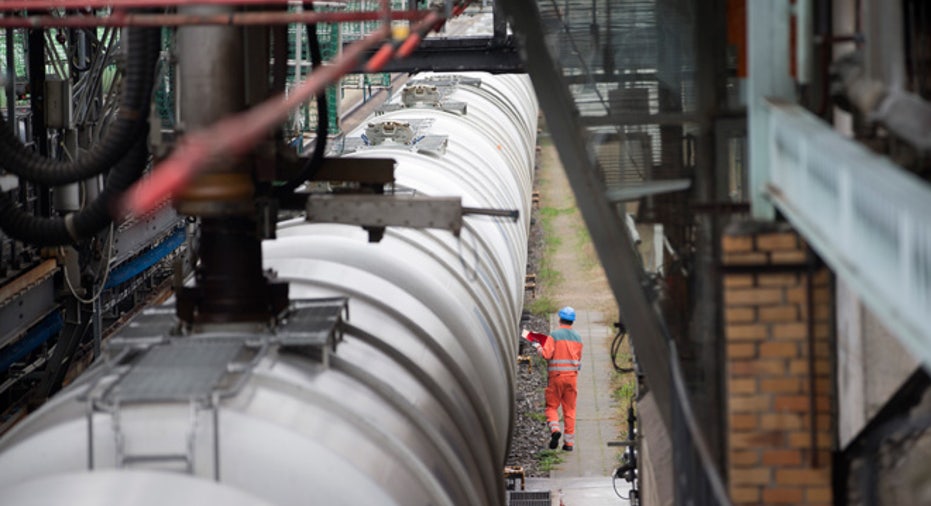 Oil closed up as much as 5 percent on Friday, its biggest gain in over two years, as some traders took profits on short positions after prices this week hit their lowest since 2009.
A sharp bout of short-covering prior to expiry of the U.S. January crude oil contract alleviated pressure in a market dominated by sellers the past six months and lighter-than-usual pre-holiday volume exaggerated the rise on a day that otherwise lacked much in the way of headline news.
While some traders may be betting that $60 a barrel Brent represents a likely floor for the market, others remain unconvinced. With uncertainty high, demand for options has surged this week, with the CBOE crude oil volatility index soaring to its highest since 2011.
"This is a surprisingly forceful run up as fundamentally nothing's changed in this market in terms of supply-demand," said Gene McGillian, senior analyst at Tradition Energy in Stamford, Connecticut.
"I think the switch in WTI's front-month and the second short-covering act for the week kind of got overblown."
Brent's front-month settled up $2.11, or 3.4 percent, at $61.38 a barrel, after closing twice this week below the psychologically key level of $60, and continued to rise as high as $62.66 in post-settlement trade.
WTI's front-month crude settled up $2.41 at $56.52 a barrel, ending the day on an unusually strong note at just 39 cents off the intra-day peak. On average this month, the U.S. crude contract has settled at nearly $1.80 below the day's peak, according to data analyzed by Reuters.
The closing gain of 4.5 percent was the largest since August 2012, and came after a similar intraday surge in WTI two days ago. But WTI still ended the week 2 percent lower, extending a rout that has nearly halved prices since June.
This week's earlier slide was fueled by more comments from powerful Gulf OPEC members, including Saudi Arabia Oil Minister Ali al-Naimi, who said they were still unwilling to cut output, preferring to wait for other suppliers to slow down.
And while Friday's rally was the strongest since the selloff began, traders were not convinced the market, which hit 5-year lows this week, had bottomed.
"If the market keeps going higher, it'll be a sign for me to sell into the strength," said Tariq Zahir, managing member at Tyche Capital Advisors in Laurel Hollow, New York. He said lower volume over the holidays is likely to exaggerate moves.
(By Barani Krishnan; Additional reporting by Christopher Johnson in London; Editing by Dale Hudson, David Evans, Meredith Mazzilli and Gunna Dickson)