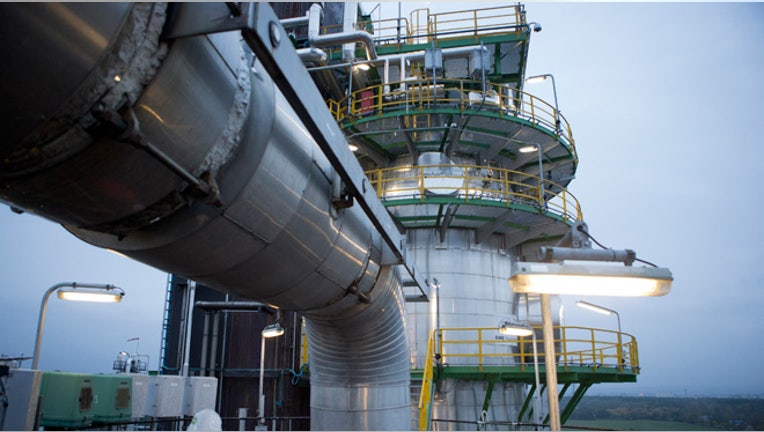 Oil prices slipped on Tuesday as traders fretted about the unrelenting growth in U.S. crude stockpiles.
Analysts expect inventories to rise for a seventh straight week, extending their already record level. U.S. oil supplies likely rose by 4.7 million barrels last week, according to the consensus average forecast of 11 analysts surveyed by The Wall Street Journal.
Light, sweet crude for April delivery settled down 17 cents, or 0.3%, to $49.28 a barrel on the New York Mercantile Exchange. Brent, the global benchmark, fell 24 cents, or 0.4%, to $58.66 a barrel on ICE Futures Europe.
Prices had been higher for most the day, but a late-session decline made it a five-session losing streak for U.S. oil and back-to-back losses for Brent.
"This crude market is like Sisyphus. Every time it tries to get a rally going, it runs into a massive supply," said Andrew Lebow, a broker at investment bank Jefferies.
The market had been rallying after positive signs emerged for demand. Global demand for crude reached a record high in December and grew at its quickest pace in 18 months, according to estimates from Energy Aspects, a research consultancy. Demand hit 94 million barrels a day, up about 2.4% from the prior year, it said.
Optimism about Greece's new financial rescue program and comments from Federal Reserve Chairwoman Janet Yellen also helped early in the day, said Phil Flynn, senior market analyst at the Price Futures Group in Chicago. But traders ultimately pulled back ahead of the new inventory numbers, he added.
The American Petroleum Institute will release its report on stockpiles later on Tuesday. Official data is scheduled to follow from the U.S. Energy Information Administration on Wednesday.
"The traders were a little nervous," Mr. Flynn said. "We all know we're going to get hit with a ton of crude."
Production cuts will be slow to come, and stockpiles are likely to keep building until they peak this spring, Simmons & Co. International said in its updated outlook on U.S. production.
Barclays PLC also put out a note saying low prices will linger. Energy efficiency improvements are helping to slow demand growth while U.S. oil will help keep the market well supplied, the bank said.