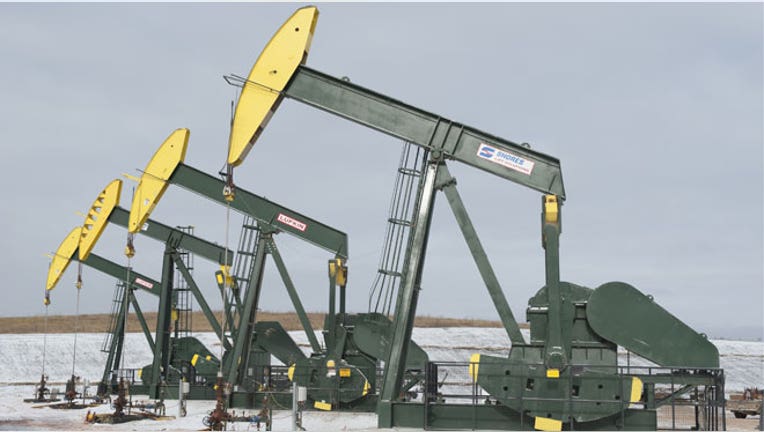 Crude oil prices fell more than $1 on Thursday as investors prepared for a widely expected decision by OPEC members to maintain current production levels, despite worries over a global supply glut.
The Organization of the Petroleum Exporting Countries is expected on Friday to keep a group output target of 30 million barrels per day (bpd), ignoring calls from some producers to cut supply to support prices.
The cartel is now pumping about 2 million bpd more than needed, analysts say, feeding a glut that has left millions of barrels in storage and kept prices at close to half their peak levels last year.
"A roll-over in OPEC's production target is built into prices," said Tamas Varga, oil analyst at London brokerage PVM Oil Associates. "Given the exciting fundamental backdrop, volatility is all but guaranteed."
Brent for July was down $1 at $62.80 a barrel by 1400 GMT. U.S. crude futures were also $1 lower at $58.64.
Energy analysts at Morgan Stanley, who earlier this week raised the possibility of an OPEC production rise, said on Thursday the cartel was "highly unlikely" to change its target.
"The recent rise in volatility should fade after the meeting and some relief rally is not out of the question," they said.
IHS Energy also said it expected no reversal of OPEC's policy of keeping production high in defense of market share, instead of cutting output to support prices.
"Although surprises from OPEC can never be ruled out, prospects for a policy reversal at this time range from slim to non-existent. Saudi Arabia and its Gulf allies, which last November instigated the policy of defending market share instead of prices, appear resolved to persist with it," said Bhushan Bahree, senior director at IHS Energy.
Strong global fuel demand has helped support oil prices despite the glut. In China, almost 2 million new cars are sold every month despite its economic slowdown.
Saudi Arabia raised on Thursday its official selling price for benchmark Arab Light crude to Asia in July, responding to robust demand for its crude there and to higher consumption at home during the hot summer months.
"There are pockets of strength in Asia," said Seth Kleinman, head of energy research at Citigroup in London. "Light sweet crude in the Atlantic basin is very weak, but Middle Eastern sour grades are stronger." (Additional reporting by Henning Gloystein; Editing by Christopher Johnson)