Oil price rally likely short-lived as OPEC deal not enough to reduce glut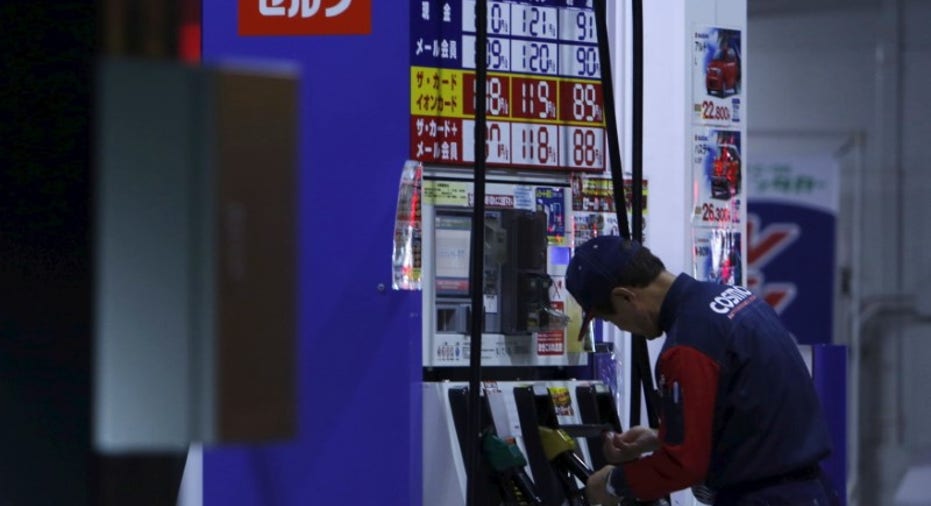 The oil price rally sparked by an OPEC-Russia deal to cut output is likely to be short-lived, say traders in Asia, because the agreement may only draw more supplies from storage tanks and more crude shipments from the United States.
And even without increased supplies from elsewhere, if the Organization of the Petroleum Exporting Countries (OPEC) and Russia do reduce production by 1.5 million barrels per day (bpd) as pledged, the cuts would not be deep enough to shrink a glut that began to build in mid-2014, traders said.
"The cut by OPEC will be largely offset by increases in U.S. production where the rig count has already increased," said India Oil Corp's Director of Finance A K Sharma.
"So surplus (oil) will stay in the market. If there is any impact, it will be short term."
Higher oil prices and lower production costs are encouraging U.S. shale operators to increase output, while Kazakhstan started production at the Kashagan field in October. [O/R]
Traders said the extent of the impact of the output deal will also depend on how it affects exports from Saudi Arabia and other OPEC members.
Cuts in export supply from producers could come from changes in operational tolerance, a contractual clause that allows either the buyer or seller to increase or reduce volumes by up to 10 percent, trade sources said.
The OPEC deal "will provide some price momentum but it cannot be compared with the cut seen back in 2008," a Singapore-based trader said, referring to the last OPEC production cut at 4.2 million bpd.
Production cuts early in the year are also a normal response to a low-demand season in February and March when Asian refiners typically shut for maintenance, he said.
Stronger prompt prices have also narrowed oil contango market structures, potentially prompting the release of oil from storage that could add to supplies, traders said.
Oil is more expensive in future months in a contango market, encouraging traders to store the commodity, but supplies are backed out when spreads start to weaken.
Strength in Middle East crude benchmark Dubai may also further narrow its price gap against Brent, leading Asia refiners to buy more oil from the Atlantic Basin and the Americas, traders said.
IMPACT ON OIL DEMAND, MARGINS
Asian refiners are more concerned about the impact of higher oil prices on demand and profitability rather than the OPEC supply cuts as most have other crude sources to turn to.
China's independent refiners - also known as teapots - usually take more crude from South America and West Africa, for example.
The OPEC cuts will come mostly from Saudi Arabia and its Middle Eastern allies United Arab Emirates and Kuwait, from whom teapots barely import, so the impact will be minimal, said Zhang Liucheng, vice president of Dongming Petrochemical Group, the country's largest independent refiner.
As for any broad increase in oil prices, "whether it would affect teapots' crude demand, we'll need to watch out for domestic demand for refined fuel, which has not been great as even gasoline demand is growing less fast," Zhang said.
A spokesman at South Korea's second-largest refiner GS Caltex [GSCAL.UL] said: "What's more important to us is the product crack spread rather than the rising crude oil price ... We have to watch how the OPEC decision will affect oil demand."
For a graphic on OPEC's struggle, click http://fingfx.thomsonreuters.com/gfx/rngs/OPEC-MEETING/010021V94JT/index.html
(Reporting by Florence Tan in SINGAPORE, Chen Aizhu in BEIJING, Nidhi Verma in NEW DELHI, Osamu Tsukimori in TOKYO and Jane Chung in SEOUL; Writing by Florence Tan; Editing by Tom Hogue)