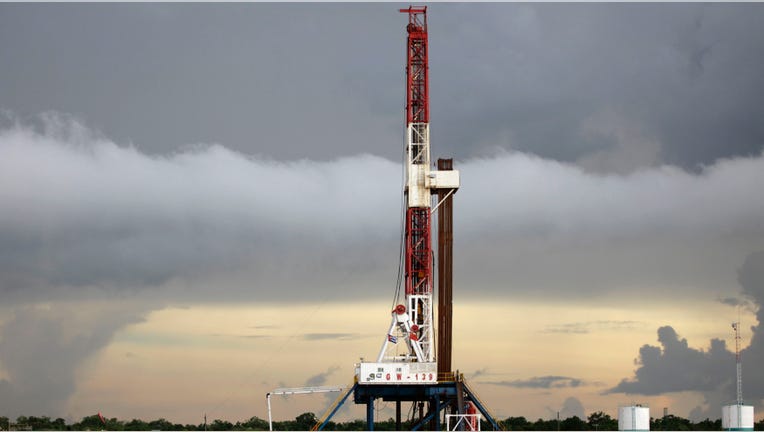 Brent crude oil steadied under $111 a barrel on Monday, just above a three-week low, as Libya geared up to resume oil exports from two ports closed for nearly a year.
The North Sea oil benchmark dropped 2.3 percent last week, its biggest weekly decline since January, on the Libyan news and as Iraq's oil exports have remained largely unaffected by fighting in the north of the country.
Supply of oil to several major markets, including Europe, remains ample at a time when demand for several light oil products such as gasoline and diesel has been fairly sluggish.
German industrial output logged its biggest drop in more than two years in May, data showed on Monday, dampening fuel consumption in Europe's biggest economy.
"Aside from fading Iraq fears and the possible return of some Libyan volumes, key light product and distillate (margins) have been weakening," said Michael Wittner, oil analyst at French bank Societe Generale.
Brent was up 5 cents at $110.69 a barrel by 1245 GMT after reaching a three-week low of $110.40. U.S. oil fell 15 cents from Thursday to $103.91 a barrel. Friday, July 4, was a public holiday in the United States.
Libya's state-run National Oil Corp lifted force majeure from the major eastern Ras Lanuf and Es Sider oil ports after rebels agreed last week to end a blockade.
The two ports had been exporting about 500,000 barrels per day (bpd) of crude, still a long way below the 1.4 million bpd that the OPEC producer pumped in the second quarter of last year, before protests started.
"If the agreement holds, it will take some time, probably a week or two, to inspect both the oilfields and the export facilities for damage and to complete any required maintenance or repairs," Societe Generale's Wittner said.
But fighting in Iraq and Ukraine is likely to underpin oil prices, traders say. Brent hit this year's high above $115 in June when conflict broke out in northern Iraq.
Iraq's parliament is deadlocked over the formation of a new government. Shi'ite Muslim cleric Moqtada al-Sadr has urged Prime Minister Nuri al-Maliki's coalition to withdraw its support for his bid for a third term and pick another candidate.
In Ukraine, the government retook Slaviansk in what President Petro Poroshenko called a turning point in the fight for control of the country's east.
International Monetary Fund chief Christine Lagarde said on Sunday that global economic activity should strengthen in the second half of the year and accelerate in 2015, although momentum could be weaker than expected, hinting at a slight cut in the IMF's growth forecasts.