Oil dips on rising crude inventories, after Trump's shock victory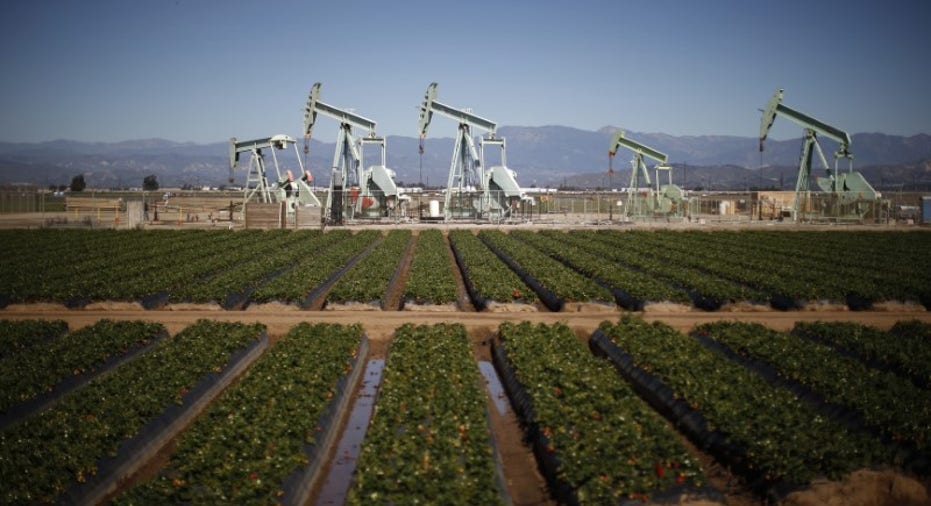 Oil prices dipped early on Thursday pulled down by rising U.S. crude inventories and as markets tried to interpret U.S. President-elect Donald Trump's surprise victory.
U.S. crude stocks rose by 2.4 million barrels to 485 million barrels last week even though refineries hiked output and imports fell, the U.S. Energy Information Administration said on Wednesday.
But the inventory data was overshadowed by Trump's election victory, which initially stunned markets and led Ian Bremmer, president of U.S. risk consultancy Eurasia Group, to predict that "the world is heading into a profound geopolitical recession."
Despite this, markets shook off initial post-election losses and recovered.
"Investors have brushed aside the shock of the Trump victory in the U.S. election," ANZ bank said.
U.S. West Texas Intermediate (WTI) crude futures were down 20 cents from their last settlement at $45.07 a barrel at 0131 GMT.
International Brent crude oil futures were trading at $46.29 per barrel, down 7 cent from their last close.
Goldman Sachs said a Trump presidency would likely result in higher investment and, in time, increased U.S. oil production as Trump has said he would de-regulate fossil fuel production.
Internationally, the bank said Trump's threat of renewed U.S. sanctions against OPEC-member Iran would, in the short-term, lead to higher production as it "would further incentivize Iran to maximize production in the short term rather than comply to an OPEC freeze."
This confirmed traders' doubts over the ability of the Organization of the Petroleum Exporting Countries (OPEC) and other producers, especially Russia, to coordinate a planned output cut in order to prop up prices.
"The outcome of the U.S. election adds to the challenges for the oil exporters because it will likely lead to weaker economic growth in an already fragile global economy. And that means additional pressure on oil demand," said Daniel Yergin, vice-chairman of the IHS Markit think tank.
In physical oil markets, the Niger Delta Avengers (NDA) militant group said it had attacked the Forcados crude export line operated by oil major Royal Dutch Shell.
Shell said that it had also shut down an Escravos crude oil flow station in Nigeria's Niger Delta after villagers staged a protest demanding aid.
(Reporting by Henning Gloystein)