Official: Hackers who hit French TV station are still active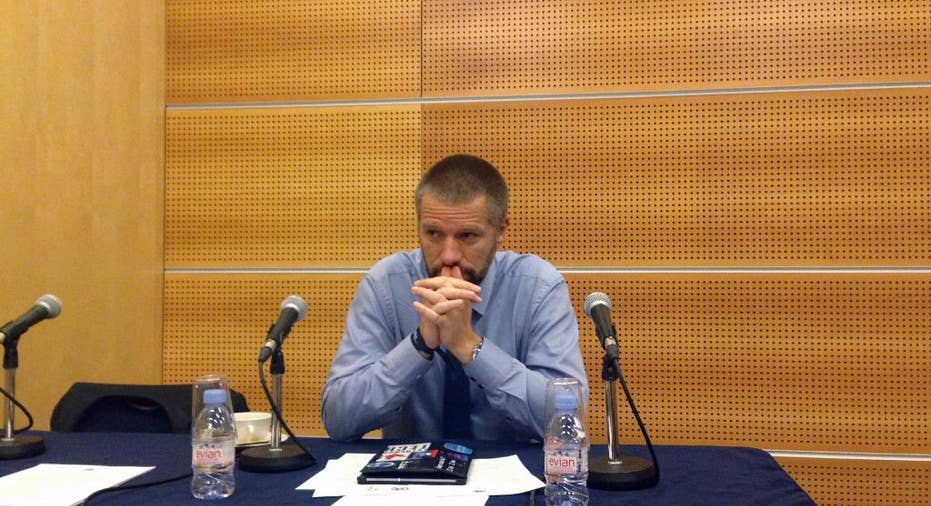 The hackers who knocked a major French television station offline last year are still regularly trying break in to French government computers, a senior cybersecurity official said Wednesday.
Sensors deployed at French government ministries routinely pick up the electronic signatures associated with the group, said Guillaume Poupard, who heads the National Agency of Security and Information Systems — known by its French acronym ANSSI.
"The group behind it — and I don't know who it is, that's not my role — the group behind it is proving very active," he told reporters at Les Assises , a cybersecurity conference in Monaco. "We see them. And we stop them."
Poupard's revelation adds another dose of intrigue to the April 8, 2015 attack, which briefly interrupted nearly a dozen channels belonging to TV5 Monde and packed its social media sites with propaganda for the Islamic State group. The idea that tech-savvy fanatics could hijack a major broadcaster sent a shiver across France, a country where Muslim extremists had only months earlier killed journalists at the satirical magazine Charlie Hebdo.
French Prime Minister Manuel Valls at the time condemned what he called an "unacceptable attack on freedom of expression." Some journalists described the hack as an "unprecedented act of cyberterrorism."
But not everything is what it seems in the murky world of electronic sabotage.
In June of last year, L'Express magazine reported that French investigators believed a Russian group masquerading as Islamic State loyalists had carried out the hack.
Although Poupard said he was "extremely prudent" about naming other countries in cyberattacks, he noted the attack on TV5 "looked a lot like" the cyberespionage operation launched in May 2015 against Germany's parliament. In a highly unusual move, Germany's domestic intelligence agency publicly blamed that hack on Moscow.