Office Depot Returns to Profit After Three Quarters of Losses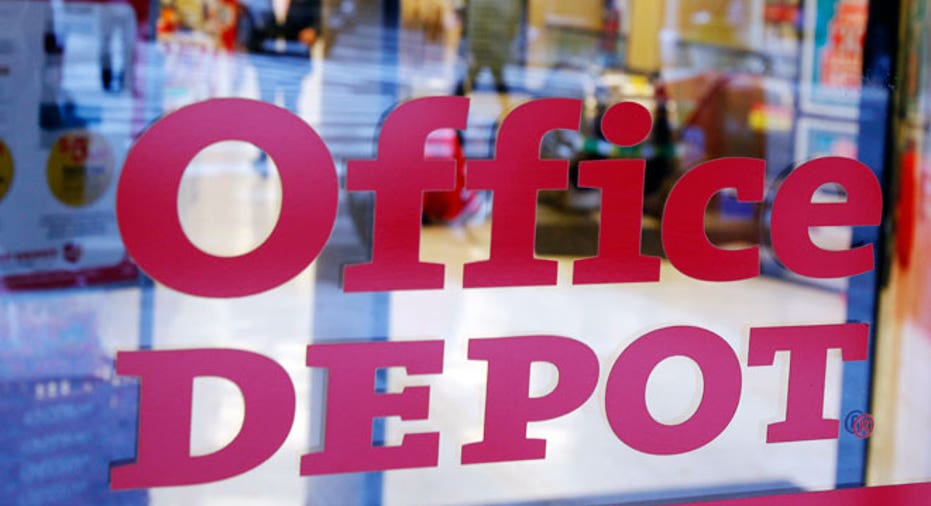 Office supply retailer Office Depot Inc reported its first quarterly profit after three quarters of losses, and raised its full-year adjusted operating income forecast.
Net income attributable to common shareholders was $29 million, or 5 cents per share, for the third quarter ended Sept. 27, compared with $133 million, or 41 cents per share, a year earlier, when it had a gain from the sale of its Mexico joint venture.
Revenue rose to $4.1 billion from $2.62 billion after including sales from its OfficeMax acquisition.
Office Depot raised its 2014 forecast for adjusted operating income to between $255 million and $265 million. It had earlier expected not less than $200 million.
(Reporting By Yashaswini Swamynathan in Bangalore; Editing by Feroze Jamal)