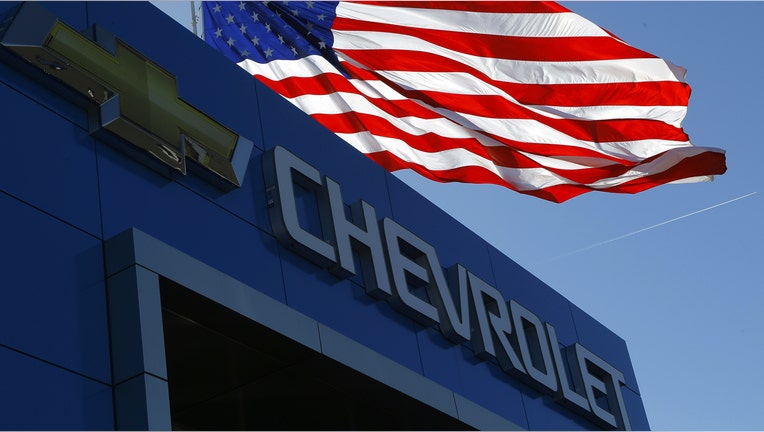 Automakers continued to see robust sales gains in October and inched closer to making 2015 their best year ever.
Thanks to cheaper gasoline and favorable loan terms, sales could close the year at an all-time high. Recent momentum led Kelley Blue Book to raise its 2015 forecast to 17.4 million units. That would break the current sales record of 17.35 million in 2000.
Meanwhile, with transaction prices holding their ground, industry-wide revenue reached another high for the month.
TrueCar (NASDAQ:TRUE) estimated that U.S. revenue from new-vehicle sales came in at a high of $46 billion, an 11% increase compared to October 2014. Premium sport-utility vehicles and pickup trucks have helped automakers strengthen the top and bottom lines this year, and October was no different. TrueCar noted that utilities and trucks accounted for seven of the 10 most-searched vehicles on its website.
October marked the 22nd straight month of record sales dollars for the auto industry.
"Automakers are enjoying double-digit revenue gains in advance of the holiday season," said TrueCar Executive Vice President Larry Dominique. "Historically, December is a strong month for the industry in terms of both sales and revenue."
Car companies managed to boost revenue despite hiking discounts. Incentive spending rose 14% last month due to the impact of model year-end promotions. But transaction prices were level year-over-year at $32,529, while volume growth gathered more steam.
General Motors (NYSE:GM) reported a 16% improvement in its October sales, led by Chevrolet. The brand had its best October in 11 years as deliveries of the Silverado pickup truck grew 10%. The Malibu was also a hot seller. The sedan more than doubled sales with some help from year-end discounts. GM will roll out a redesigned Malibu before the end of the year.
Ford's (NYSE:F) U.S. sales jumped 13% on demand for SUVs, trucks and the Mustang. F-Series sales were up 3.3%, while overall truck sales including vans rose 14%. Ford said an average transaction price of $34,600 marked an all-time record for the company.
Fiat Chrysler Automobiles (NYSE:FCAU), the smallest of Detroit's Big 3, sold 15% more vehicles in October amid a 33% gain for Jeep.
The auto industry has been a bright spot among gloomier signals from American consumers. The University of Michigan's final October reading ticked higher to 92.1 from 87.2 in September. However, economists were looking for a sharper rebound.