Obesity Now a Disease, What Does that Mean for Insurance Plans?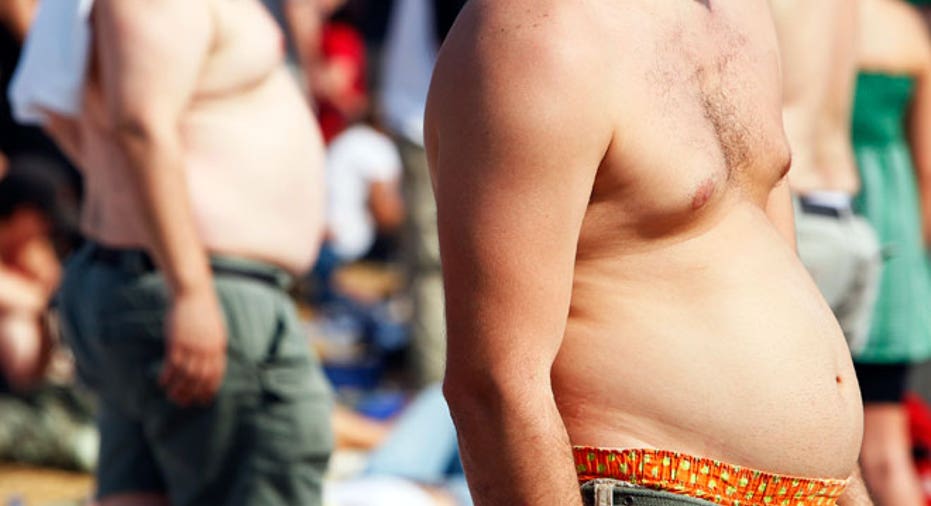 The American Medical Association voted this week to officially recognize obesity as a disease, which can change the way doctors treat the problem, and some Americans are wondering how the new designation might change their health insurance coverage.
The AMA says obesity rates in the country have doubled among adults in the past 20 years and tripled among children in a single generation, according to FOXNews.com.
The decision was made on Tuesday  so the long-term impact has yet to be determined, but one large insurance provider doesn't expect it to have a big impact on plans' costs or how obesity is covered.
Julie Kessel, senior medical director for coverage policy with Cigna (NYSE:CI), says the company already recognizes obesity as a chronic medical condition with complications and long-term impacts.
"If a patient goes to a primary-care physician for a regular check-up, and is identified as having obesity, that doctor will order tests to assess the persons' risk as a result of obesity," Kessel says. "In general, that would be covered. We don't expect a substantial change due to this."
Obesity is associated with diseases including type 2 diabetes, heart disease and even some cancers, and Kessel says these when it comes to insurers these conditions are often intertwined.
"For the purposed of medical management, the distinction will change, but it's really so hard to separate them," she says.
But doctors and their staff expect the new decision to change how their billing process and codes. Dr. Leena Khaitan, director, Bariatric Surgery Program at University Hospitals Case Medical Center, says weight loss surgery had been considered elective because obesity was not considered to be a disease but rather an effect of lifestyle.
"Because obesity wasn't thought of as a disease, it wasn't a reimbursable code," Khaitan says. "For a doctor to talk to a patient about losing weight, they wouldn't get reimbursed. Now we can make more of an impact from a preventative standpoint. Doctors would [in the past] focus on things they would get reimbursed for, and move onto the next."
She adds that insurance approval for bariatric surgery should be easier for patients to receive under the new designation.
"They pathway to weight loss surgery was very difficult, and insurers have tried to make it even more difficult," she says. "People are also often insured through their employers, and many have dropped this as a covered benefit because they have to pay a higher premium."
Some insurance companies do cover benefits for weight-loss surgeries under certain circumstances, but usually only between $10,000 and $15,000 leaving the rest of the tab as the patient's responsibility, Khaitan says.
"Hopefully insurance companies will now have to pay for these," she says, "and nutrition counseling and exercise may be better covered too."
Even though the barriers to surgery may not be as difficult to cross now, Khaitan says she is hopeful Americans won't opt for surgery sooner than they would in the past.
"I don't want to see patients using it as a crutch, and saying 'it's just a disease that I have,'" she says. "Behavior, environment and genetics are all factors that go into obesity, and the first two play the greatest part."