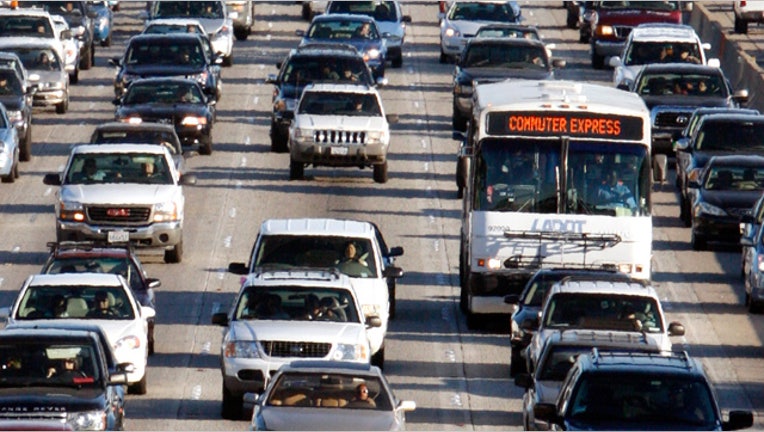 Obese drivers are up to 80% more likely than those who aren't overweight to die in car accidents, according to a recent report, and researchers say inadequate and improperly positioned seat belts may be contributing factors.
Overweight drivers need to be more conscientious when buckling up and auto manufacturers should design cars that better protect obese passengers, says Thomas Rice, the report's co-author. He is a research epidemiologist with the University of California at Berkeley's Safe Transportation Research & Education Center. (See: "6 New Year's resolutions that could lower your insurance rates.")
"It may be the case that vehicles are well designed to protect normal-weight vehicle occupants but are deficient in protecting overweight or obese occupants," according to Rice and co-author Motao Zhu, an assistant professor with the University of West Virginia Department of Epidemiology and Injury Control Research Center. Their study was published online Jan. 21 in the Emergency Medicine Journal.
The report, "Driver obesity and the risk of fatal injury during traffic collisions," underscored earlier research showing that seat belts don't always restrain obese people sufficiently, resulting in the body propelling farther during an impact. "It is critical that the lap belt be positioned as low as possible on the lap and as close to one's pelvis as possible," says Rice.
The researchers studied accident data from the National Highway Traffic Safety Administration (NHTSA) from 1996 to 2008. After analyzing 57,491 crashes, they cut the final pool to about 3,400 accidents resulting in deaths that involved two vehicles of similar size and type.
Rice and Zhu say they found that the more obese you are -- based on the World Health Organization definitions, which is a Body Mass Index (BMI) of 30 or higher -- the greater chance you have of dying in a collision:
At the study's highest obesity level, 40 or higher BMI, drivers were 80% more likely to perish when compared to more normal-weight drivers.
Those at the next level, 35 to 39.9 BMI, had a 51% more chance of dying.
Those at the lowest level, BMI of 30 to 34.9, were 21% more likely to die.
In addition to seat belt positioning, the researchers said that obese people may have a higher death rate from accidents because obesity-related illnesses may make them less likely to recover from serious injuries sustained in a collision.
Obesity -- a growing problem with insurance consequences
There's little doubt that Americans are getting heftier. According to the Centers for Disease Control and Prevention (CDC), more than one-third of U.S. adults are considered obese, with about 17% of children and adolescents, aged 2 to 12, also fitting the category. (See: "How much can you save on life insurance by losing weight?')
A recent Cornell University obesity study found that medical costs tied to obesity are nearly double previous estimates. An obese person incurs medical costs $2,741 higher than someone with a normal weight, according to the study. Nationwide, that translates into $190.2 billion each year, or 20% of national health expenditures. Previous estimates indicated that the cost of obesity at $85.7 billion, or 9% of national health expenditures, according to the study. (See: "Living large: Obesity health costs surpass those of smoking.")
Employers, which shoulder the bulk of health care costs through company insurance plans, are paying attention. Many offer financial rewards for participating in wellness programs, which include weight-loss regimens. And some even penalize workers for avoiding these programs. (See: "5 ways your boss is downsizing your health insurance.")
The 2011-2012 "Staying@Work" survey by Towers Watson and the National Business Group on Health found that the number of employers providing incentives to join wellness programs climbed by 50% from 2009 to 2011. And the survey, which polled 335 midsize and large companies, indicates that four out of five firms plan to offer some type of financial health incentive this year.
As for penalties, the survey showed that the use of them among employers more than doubled from 2009 to 2011, rising from 8% to 19%. Further, it could double again in 2013 when 38% of companies plan to have penalties in place. One of the most common is making smokers pay a higher portion of the health insurance premium. And many employers base rewards on targeted results, such as losing weight or reducing cholesterol and blood sugar levels, rather than simply rewarding participation.
The original article can be found at Insurance.com:Obese drivers up to 80% more likely to die in car crashes