ObamaCare's Kickoff on Oct. 1: 'Much Ado About Nothing?'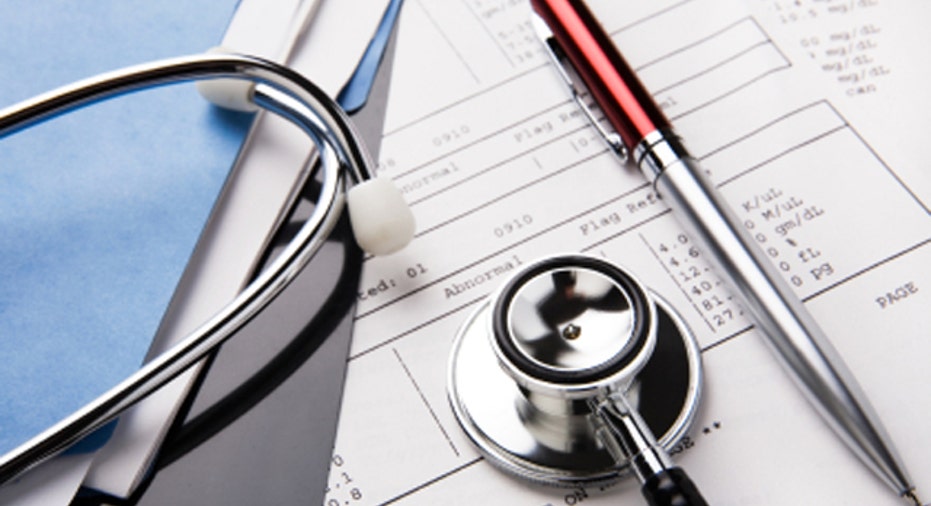 No matter what happens Tuesday when the Affordable Care Act's health insurance exchanges go live, experts say it will be too early to call the marketplaces a failure or success.
"October 1 is much ado about nothing," says Larry Kocot, visiting fellow at the Brookings Institution. "Some may not want to write a check [in October] so they may wait. The real crunch time happens toward the end of the enrollment period, prior to benefits starting."
Tuesday kicks off open enrollment season on the health-insurance marketplaces which runs through March 31, 2014. Uninsured Americans, along with those looking for different coverage options, can start shopping on the state and federally-run exchanges  for a policy, but any purchased plans won't kick in until Jan. 1—a major reason why enrollment numbers likely won't be impressive early on in the launch, says Kocot.
He says December will likely be the month to watch regarding health-care enrollment. Under the ACA, every individual in the U.S. has to have insurance by March 31, 2014, or face a penalty of $95 a year, or 1% of their annual income—whichever is higher.
A general buzz about the exchanges has increased as the launch date approaches, especially as the Obama administration unveils more information surrounding the exchanges, including premium price estimates.
Last week, the Health Department reported the average monthly premium for Americans, before subsidies, would be around $328. Those who are eligible for subsidies are those who make up to 400% of the Federal Poverty Level. For an individual, this tops out at around $45,000 per year, and for a family of four, this cuts off at around $94,000 a year, according to the Kaiser Family Foundation.
Kocot, a former senior advisor to the Centers for Medicare and Medicaid Services (CMS), who worked on the rollout of the Medicare Part D program in 2006 and is familiar with how consumers react to new health coverage options.
"Some tried to enroll as soon as the ages opened, but many waited," he says.
Some even say that 2014 will be too early to determine the success of the exchanges, says Benjamin Conley, benefits attorney at Chicago's Seyfarth Shaw. He points to the Congressional Budget Office's own projections that six million out of an estimated 50 million people in the U.S. without insurance will enroll on the first year.
"The key will be what the enrollee's health characteristics are," Conley says, of how well the exchanges fare for consumers in terms of premium rates. "If it's all sick people, the exchanges are in a death spiral where costs will go up, healthy people drop off and the exchanges never become viable. But if a million people enroll across all 50 states--and 80% are healthy, which is what the law needs--the momentum will carry from there."
Many employer-sponsored plans also operate on a calendar year, says Conley, so their open enrollment periods come later in November and December. For Conley, who works with companies to help them navigate the law, 2016 will be a more crucial year to watch. This will be one full year after the employer mandate goes into effect on Jan. 1, 2015, and businesses with at least 50 employees will have to either offer coverage to workers or face a penalty of $2,000 per worker, per year.
"The employer mandate is a crucial component of the law," he says. "Until the penalties start ramping up, you won't really be able to assess if the law is successful."
Even those operating on the exchange front say the laws' judgment day will not be Oct. 1. Craig Thomas, Florida Blue senior vice president and chief strategy and marketing officer, says while the day is historic, it's the first of many open enrollment periods. Florida Blue is the largest insurer in the state.
"We think early on, the biggest key is how much awareness is out there on the market," Thomas says. "It's about how many people understand that now is an opportunity to start shopping, and the start to make new choices."
Craig also expects momentum to build in December as awareness grows. Thomas says the under-65 population of insured could potentially double from between 800,000 and 900,000 to nearly 1.7 million.
Despite this rationale, Kocot says detractors will still be quick to judge on open enrollment day.
"Clearly, there will be some who say this is a failure no matter what happens, but I don't think it's a failure until we see people involved, and see what they can do, and how they can use their benefits," Kocot says.