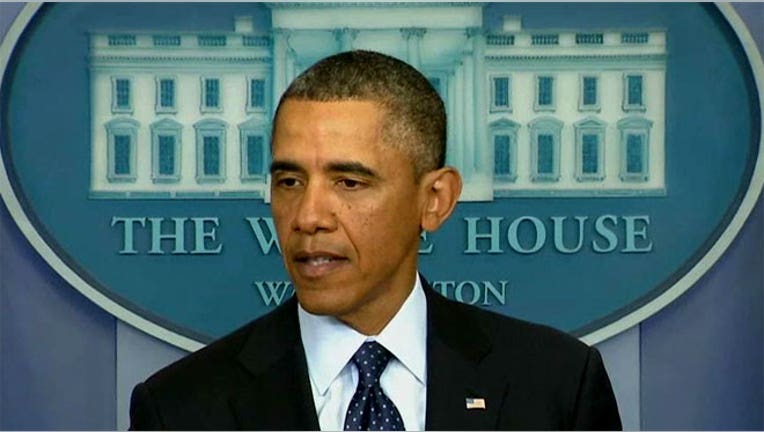 The White House announced another delay to the Affordable Care Act Thursday just one day after it announced enrollment figures that fell far below initial expectations.
The Department of Health and Human Services extended the payment deadline for individuals who want to be covered on the first of the year to Dec. 31 from Dec. 23.
On Wednesday, the Department of Health and Human Services (HHS) reported that in the first two months of open enrollment, 364,682 Americans had selected plans. Of this group, 227,478 had enrolled via the 16 state-run exchanges and 137,204 signed up on the federal marketplace, healthcare.gov.
These figures include both those who may or may not have paid their first month's premium. The insurance industry typically considers individuals enrolled when they pay the initial premium. Under the ACA, every individual in the country must have insurance by April 1, the close of open enrollment, or face a fine of $95 or 1% of their annual income.
On Thursday, HHS announced it would be requiring insurance companies to accept enrollees who want coverage beginning on Jan. 1, 2014 up until Dec. 31, giving insurance companies 24 hours to process new enrollments in some cases. The initial deadline for enrollment had been Dec. 15 and was previously-pushed back to Dec. 23 in November.
Exchange Performance
Both the federal and state-run exchanges continue to be operating better, according to National Center for Policy Analysis senior analyst Devon Herrick. The administration had aimed to have major updates made on the front end of the sites' operating system by Dec. 1 after the Oct.1 debut of healthcare.gov was riddled with so many errors that many users were unable to sign up for coverage.  Right now, the White House claims the federal registration site can handle up to 50,000 users at once, and 800,000 users daily.
"The exchanges are operating better and people are signing up, but it's really about how many people are paying that first month's premium," Herrick says.
While the user experience continues to approve on the online marketplaces, Larry Kocot, Brookings Institution visiting fellow, says there are still back-end issues that connect users' information with insurance companies that need to be ironed out. For example, HHS confirmed last week that one in every 10 enrollments insurance companies are receiving has incorrect data about enrollees.
"We still don't know the magnitude of the problems here," Kocot says.
Enrollment Numbers
Both experts agree that while enrollment stats are improving, they are still a far cry from the 3.3 million people the White House had projected back in September to have enrolled by December. The initial projections that insurance companies had placed their premium bids based on also called for 7 million people enrolling in year one, including 2.7 million young and healthy people to help keep costs in check.
"The numbers are improving, but we don't know what that means, because it doesn't necessarily translate to enrollment in a plan," Kocot says. "And this is still far behind projections."
Herrick points to the fact that the administration is counting people who may not have yet paid their monthly premiums. According to a recent ProPublica report, only between 5% and 10% of enrollees have paid their first premium.
"The numbers are likely inflated, and there are not too many business days left in the year. People have bills to pay and holiday presents to buy, and that just makes it harder," he says.
Latest Deadline Pushback
This week's deadline pushback certainly is not good news for insurance companies, Herrick says. "It's a sign that the individual market is not progressing as they had hoped. The administration is going to miss their 2013 enrollment goals by about 90%."
Kocot says it's a glaring acknowledgement from the Obama Administration that things are not going as planned.
"It's recognition that there are still a lot of challenges that have to be overcome in the implementation of the law," Kocot says. "But having been through this before [in 2006 with Medicaid Part D implementation], we know from experience that issues will arise and it's only prudent for them to make adjustments."