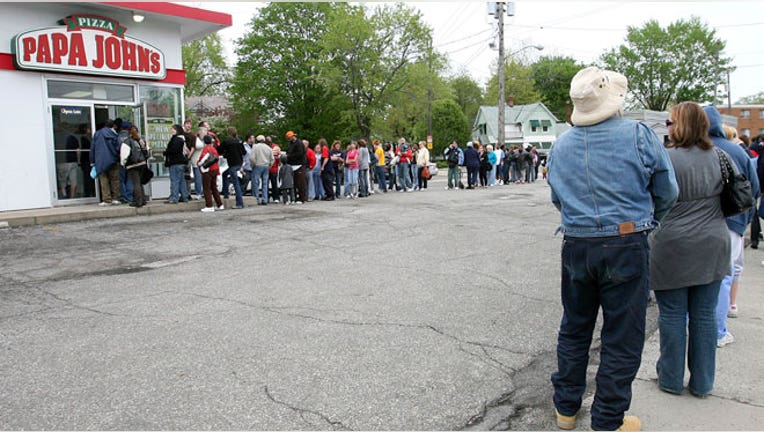 The Patient Protection and Affordable Care Act has been blamed for a lot of things—higher taxes, potential insurance rate hikes, and now, higher pizza prices. According to Papa John's Founder, Chairman and CEO John H. Schnatter, health-care reform will cost the company an additional 11 cents to 14 cents per pizza.
"We're not supportive of Obamacare like most businesses in our industry," Schnatter said in a call to analysts. "But our business model and unit economics are about as ideal as you can get for a food company to absorb Obamacare."
Schnatter has made no secret of who he supports for the 2012 election. The pizza mogul hosted a fundraiser for GOP presidential candidate Mitt Romney at his Louisville, KY home in April.
Schnatter added that on a corporate basis, the reform  would increase Papa John's price per pizza by 15 to 20 cents.
"Let's say fuel goes up-- which it does from time to time-- and we have to raise delivery charges," said Schnatter."We don't like raising delivery charges, but the price of fuel is out of our control as is Obamacare. So if Obamacare is in fact not repealed, we will find tactics to shallow out any Obamacare costs. And of course strategies to pass that cost onto consumers in order to protect our shareholder's best interest."