ObamaCare Recap Week 20: Jobs and Benefits in Danger?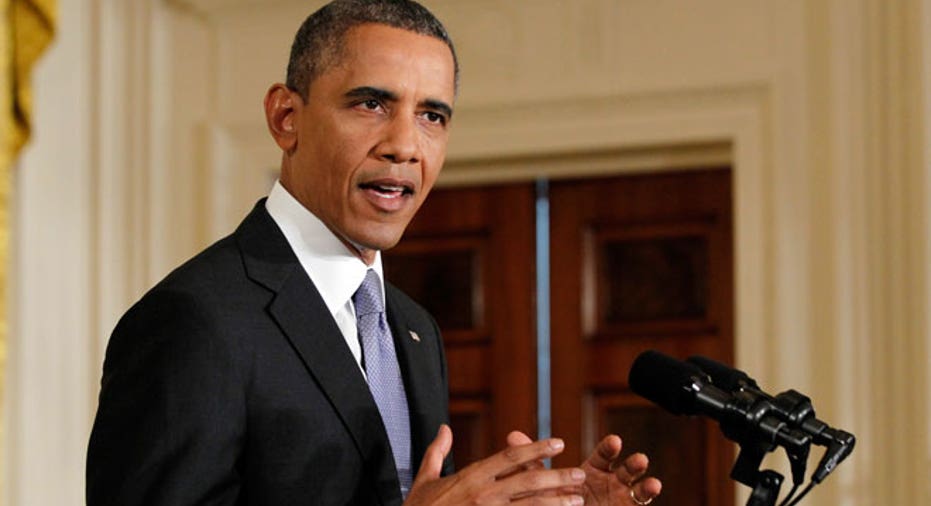 After much speculation, the Congressional Budget Office released a report Tuesday that predicts the reality of the Affordable Care Act's impact on the labor force: lost jobs and fewer full-time workers.
The nonpartisan CBO report found the legislation will lead to 2.5 million fewer jobs through 2024 and could create a disincentive to work due to the subsidies offered under the law. Premium tax credits are available for those making up to 400% of the federal poverty level-- $45,000 for an individual and $94,000 for a family of four.
On Thursday, Duke University came out with a study claiming 44% of CFOs at bigger companies are considering scaling back benefits for their workers because of costs associated with the ACA.
Both reports highlight growing concern over job creation, stability and benefits, as the employer mandate has yet to kick in. It was originally scheduled to go into effect in 2014 but was delayed until 2015. Under this portion of the law, every business with at least 50 or more full-time employees has to offer workers health coverage or face a fine of $2,000 per worker, per year for failing to comply.
The individual mandate portion of the law kicks in this year and requires every individual in the country to have insurance by the end of open enrollment period on April 1, or they will face a fine of $95, or 1% of their annual income for failing to comply.
Breaking Down the Reports
Tom Harte, president of the National Association of Health Underwriters, says the CBO report bolsters the insurance industry's long-held concerns.
"We have been telling the White House and the Department of Health and Human Services that the problems coming will be disastrous," Harte says. "It's interesting it has taken the CBO almost four years to come out with a report to share with the American public that says what the industry has been telling them for years."
Yevgeniy Feyman, Manhattan Institute scholar, points out that the CBO doesn't say these jobs will necessarily be cut, but rather people will be working fewer hours.  "They mean that 10 years down the line, people will be working less hours," he says. "More than 2.5 million will choose to reduce their hours, stop working or leave the workforce, but of course there are nuances in how this works."
White House Press Secretary Jay Carney said this week that Americans choosing to voluntarily leave the workforce is a good thing as people won't be tied down to jobs they no longer want to be in just for the benefits.
Feyman agrees that people shouldn't be stuck in a job for the benefits  but says subsidies giving them increased incentive to leave isn't the right way to go about it.
"You don't want to subsidize people to not work—it's just not good policy," he says.
And Harte says Duke's CFO survey makes sense, as companies both big and small continue to crunch the numbers to find out which options make the most sense for them.
"Large corporations go through expansive planning on how health-care reform will impact their bottom line," he says. "Any good CFO will make changes to their business, reducing benefits, their workforce or both."
Another 'Fix' in the Works?
On Thursday, the Associated Press reported that Avalere Health CEO Dan Mendelson and Aetna (NYSE: AET) Chairman and CEO Mark Bertolini claim the administration may let policy holders keep the coverage they "like" for an additional three years. This comes after President Obama announced his own "administrative fix" in November, allowing individuals to keep the plans he had previously promised they could keep. The fix allows consumers keep their insurance through 2014 at the discretion of insurers and state regulators.
Both executives said another delay could be derail insurers. This would be the 12th  tweak or delay to the law since open enrollment kicked off on Oct. 1.
"It's a horrible idea," Feyman says. "Not just because it creates more uncertainty, but because it's an unnecessary fix. What will happen is that healthy people will keep their plans, and unhealthy people will go into subsidized coverage, so premiums will be higher."
Harte adds health-care companies have been preparing to have these new plans roll out for three years, and spent millions of dollars becoming compliant.
"The administrative fix late last year cost each of these companies millions of dollars as well," he says. "These executive decisions are making health-care more expensive."