Obamacare at Age Three Still Baffling SMBs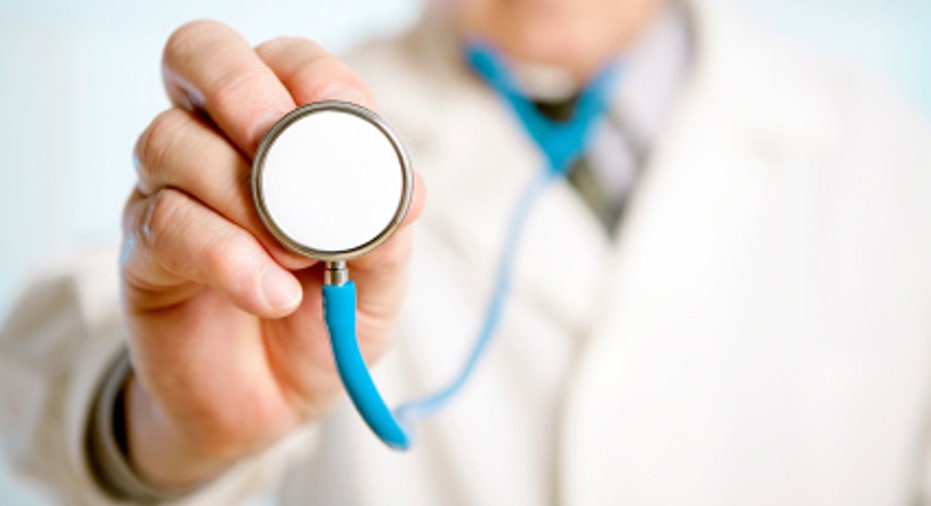 The Affordable Care Act -- aka Obamacare -- turns 3 on Saturday, and yet many worried small business owners say they still don't know how it affects them.
Online insurance exchange eHealth surveyed 259 small business owners and found that 56 percent had little understanding of Obamacare, which requires businesses with 50 or more full-time workers to provide health insurance.
The survey also found that 59 percent of small business owners think that health-care costs will go up in the next few years, and one-third say that the employer mandate will affect their plans to hire new employees.
They may be on to something: a study released Friday by the International Franchise Association predicts the Affordable Care Act will threaten 3.2 million jobs at franchises across the country, due in part to the fact that the act considers 30 hours per week full time, rather than the industry-accepted 40 hours per week.
FOXBusiness.com spoke with small business owners from across the country to see whether Obamacare has already affected them financially and their plans for dealing with the act's regulations that will be rolled out in 2014.
Lynda Bean, Co-Owner, Wilbea Medical Equipment
Lynda Bean and her husband own Wilbea Medical Equipment, a durable medical equipment company that employs 60 employees in five states. As of now, Wilbea has a "generous" medical insurance policy in which the company covers 100% of the cost of employees' insurance policies.
"We wanted to invest in our employees and make sure they were covered," says Bean.
But rising costs are causing Bean to rethink the policy; in May, the company's health insurance costs will rise by 8.4% -- to renew the same plan.
"We may need to change our policy down the line," says Bean, and have employees begin contributing toward their insurance.
"Or we'll have to provide less coverage, and go to a policy that has a higher deductible or fewer benefits," she said. "The rise is affecting the way we run our business. We're delaying our financial planning because of the many unknown factors –we're hesitant to expand."
Despite this, she has mixed feelings about Obamacare: "I was a hygienist for 25 years, and I am very pro providing preventative care … I see the benefits as a parent, in terms of having students and young adults covered until 26, but I have concerns, because the government doesn't have a good track record when it comes to handling issues."
Betsy Burton, Owner, The King's English Bookstore
Betsy Burton employs 25 staffers at her Salt Lake City, Utah bookstore and describes having a substantially more positive experience with Obamacare than Bean. "We've been in business for 35 years, and we've always given our staff who work over 30 hours health care," says Burton. "But it's gotten more and more expensive over the years, and payroll costs were way over 30%.
"We didn't have a viable business," she says, "and we were at the point where we might need to close our doors." The tax credits available under the Affordable Care Act took Burton's payroll costs below 30% "for the first time in a long time."
Burton says not being able to provide health care for her employees would have destroyed the business.
"It's not just about being kind to people. If I can't insure my employees, I can't compete –they would have gone off to Barnes and Noble or Borders. Our employees are what gives us our edge, because they're knowledgeable and dedicated," says Burton.
In terms of figuring out how the laws work, Burton enlisted the help of a bookkeeper and an accountant.
"I knew the credits were available, but I needed to understand how it would work for us," she says.
Chris Self, Owner, Pathway Health Insurance Experts
Chris Self is the owner of McKinney, Texas-based Pathway Health Insurance Experts, which specializes in helping small businesses manage health insurance needs.
"From the moment [the ACA] was passed, commissions immediately dropped. Lots of small businesses are closing their doors – they don't need health insurance if they can't stay in business," says Self. "Many more are reducing employees that they have, as they're preparing for 2014." Self says she lost $35,000 in commissions personally over the past two years.
"Businesses are seeing as high as 35% increases on their rates," she adds, "because coverage for kids until age 26 has kicked in, unlimited lifetime benefits and $0 copays to see the doctor for annual exams."
Self also says that many employers she deals with are trying to keep their staff below 50 people, or keeping employees' hours under 30 hours per week.
"The people the law intended to help are actually being hurt," she says.
Dave Prokupek, CEO, Smashburger
Dave Prokupek is the CEO of Smashburger, a chain of burger restaurants across the United States. Prokupek estimates that approximately half of the 200 Smashburgers are franchises, and that the average Smashburger employs 25 people.
"In the last six months we've spent a lot of energy trying to figure out how the ACA will affect us. It's a lot of analysis. Our goal is to figure out how we can give the right amount of hours to the best people working for us so that they can thrive and survive." Prokupek says that 75% of Smashburger employees are part-time.
When it comes to advising franchise owners, Prokupek says that the corporate office has provided "some high-level advice and understanding. Every franchise owner is responsible for hiring and wellbeing at their restaurants, and one of the challenges of the law has been figuring it out."
He adds, "It hasn't put much pressure on our corporate office to do the analysis, but for franchise owners with 2, 5 or 6 restaurants, it's a big burden to do the analysis and figure out the right decision. It's both a money issue and a time issue."
In terms of the effect of Obamacare on corporate Smashburger and the restaurants that are company-owned, Prokupek's analysis showed that when the law is fully implemented, it will impact margins by 1% if they don't make any adjustments.
"Beef impacted us 1% last year, so we see it now as in the same category as any of our main commodities. There are lots of ways to deal with it, and we're going to figure out the best way," he says.
Craig Dunaway, President, Penn Station East Coast Subs
Craig Dunaway, president of Penn Station East Coast Subs, oversees 260 restaurants and 75 franchisees.
"The law came out and there are so many regulations and interpretations, but no guidance," says Dunaway. "We've had insurance people and attorneys try to explain the law and what it means financially, but because the regulations aren't established, it's hard to make guidelines, and we don't know who's included in the penalties."
And three years later, Dunaway says he's none the wiser on the potential impacts.
"It's caused our franchisees to be concerned because they will believe the cost of health insurance will go up dramatically," says Dunaway. "But it feels like there's a lot of hurry up and wait, as it's still hard to say what the effect will be or who they'll have to cover. It's always a possibility that we would have to raise prices or cut services."
Mike Gilligan, CFO, Burger Lounge
Mike Gilligan, a former CPA, now co-owns Burger Lounge, a small burger chain in California with eight locations (three more are scheduled to open by May 2013). Burger Lounge's 175 employees are eligible for the company's health care plan if they work 25 hours or more, which Gilligan says is "more generous than the ACA," which would only require offering insurance to those working 30+ hours a week.
While Gilligan says that the plan gives the company a competitive advantage in attracting people at the store manager level, participation in the insurance plan is not high at Burger Lounge.
"We have a very young workforce primarily, so medical insurance is not high on their priorities. Even though we pay for about half of the monthly payment," says Gilligan, "they're not participating."
And they literally don't know what they're missing out on, Gilligan says.
"They don't recognize the value of insurance. We plan to educate them about the penalties designed to encourage participation, but for the first couple of years, penalties are very small, so it's still going to be more costly for them to choose coverage," he adds.
Gilligan expresses little concern about the possibility that his company's health-care costs will rise.
"In Southern California, there are quite a few competitors in terms of HMOs, so I think that will help keep costs relatively affordable," he predicts. That said, Gilligan says he may try to save money down the road by changing the plan for future employees to offer insurance to those only working 30 hours or more.
Dave Neville, President, Triangle Insurance Group
"From a cost perspective, it's a misnomer that it's an 'Affordable' Care Act," says Dave Neville, the president of Triangle Insurance Group, which has three locations in North Carolina.
When it comes to the small businesses that Neville counts as clients, he says, "Everyone's anxious … for small employers, some are considering giving employees a stipend and letting them buy their own insurance, but others are looking at the tax deductible of offering insurance. They're reviewing different options."
He adds, "In general, I think the law is a good idea, but when it comes to practicality, I wonder who is writing these guidelines – it doesn't make a lot of practical sense,"
Triangle itself employs 25 people. When considering how his own company will deal with the ACA, Neville says, "We don't know what plans will be available – it's too early. The guidelines originally called for the rollout [of the health exchange] to be in March, but now it's pushed back to October. We'll have a better feel over the summer on the cost structure."