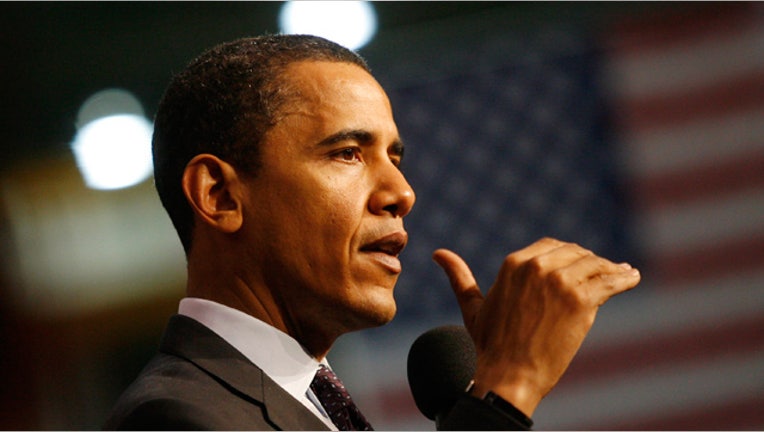 President Barack Obama will propose an assault weapons ban and better background checks for gun buyers on Wednesday in a package of proposals to curb gun violence after the killing of 20 children and six adults in a Connecticut school a month ago.
The proposals will include executive and legislative action, with the latter sure to face an uphill battle in Congress, where appetite for renewing an assault weapons ban is low.
The president's announcement comes the day after New York State lawmakers approved one of the toughest gun control bills in the United States and Governor Andrew Cuomo signed it into law.
Obama and Vice President Joe Biden, who led a task force that made recommendations on the issue, will present the measures at a White House event attended by children from around the country who wrote letters to the president about gun violence and school safety.
Obama, who has said the day of the shooting was the worst of his presidency, said on Monday he would study the panel's ideas and then move forward "vigorously" on those that he endorsed, including some actions he could take without congressional approval.
A White House official said Obama had not endorsed all of the ideas put forward by Biden's team but declined to lay out specifics on what would be announced.
"The president has made clear that he intends to take a comprehensive approach," White House spokesman Jay Carney said on Tuesday.
The president will ask Congress to reinstate the assault weapons ban that expired in 2004, a measure to ban high-capacity magazine clips, and closing loopholes in the background check system, Carney said.
OBAMA'S FIRST MAJOR GUN EFFORT
The proposals will be Obama's first major foray into gun control, despite several mass shootings that have occurred during his four years in office. Gun restrictions are a divisive issue in the United States, which constitutionally protects a citizen's right to bear arms.
Biden delivered his recommendations to Obama after a series of meetings with representatives from the weapons and entertainment industries. The president requested the recommendations after the December 14 school shooting in Newtown, Connecticut, by a 20-year-old gunman who later killed himself.
The proposals are likely to touch on mental health and could address violence portrayed in video games.
Obama has signaled his plan would include elements that did not require congressional approval. The president could take action to ban certain gun imports and bolster oversight of dealers.
The proposals are likely to draw ire from the National Rifle Association, a powerful lobbying group that is traditionally associated with Republicans. The NRA proposed having armed officials in schools throughout the country and has said the media and violent video games shared blame for the Sandy Hook Elementary School massacre, the second-deadliest school shooting in U.S. history.
"There is common ground" with the White House, NRA President David Keene said on the PBS Newshour on Tuesday. "It is not on banning rifles that we don't think will make any difference and it is not on setting up a national gun registry."
"We have for 20 years been asking that those people who have been adjudicated to be mentally, potentially violent be put on the list of people who are not allowed to buy firearms."