Obama Re-Clarifies on 'You Didn't Build That,' While Romney Attacks Jobs Report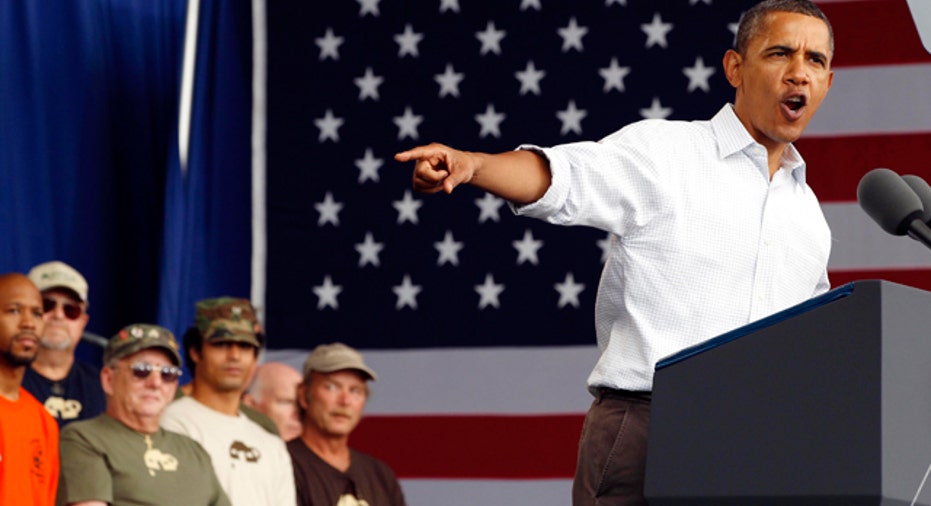 The Democrats took center stage this week in Charlotte, N.C., at the Democratic National Convention as President Obama formally accepted his party's nomination for a second term. Last week was the Republican Party's turn in the spotlight in Tampa, Fla., as the Romney-Ryan ticket accepted its endorsement at the RNC.
In his speech Thursday, Obama highlighted the jobs he has created, despite criticism from the GOP that this is his weakest point. "We can give more tax breaks to corporations that ship jobs overseas, or we can start rewarding companies that open new plants and train new workers and create new jobs here, in the United States of America. We can help big factories and small businesses double their exports," he said in his acceptance speech.
The Labor Department also released its hotly-anticipated jobs report Friday, with an expectations-missing 96,000 jobs added in August, and unemployment was at 8.1%, down from 8.3% in July. The Romney campaign wasted no time jumping on the weaker-than-expected jobs data.
"If last night was the party, this morning is the hangover. For every net new job created, nearly four Americans gave up looking for work entirely," Romney said in a release.
Obama also said he "regrets the syntax" of his now famous "You didn't build that," remarks, which were served as fodder at last week's RNC. The Romney camp has used the phrase as a rallying cry for small-business owners, featuring them in campaign-sponsored commercial spots that target homegrown business owners.
According to The Hill blog, Obama said "Obviously, I have regrets for my syntax. But not for the point, because everyone who was there watching knows exactly what I was saying."
FOXSmallBusinessCenter is all ears for the small business news being made on the 2012 campaign trail. Come here each Friday for a weekly recap of the Obama and Romney campaigns' latest comments and projections regarding your livelihood and American Dream realities.