Obama Praises Palestinian Startup Scene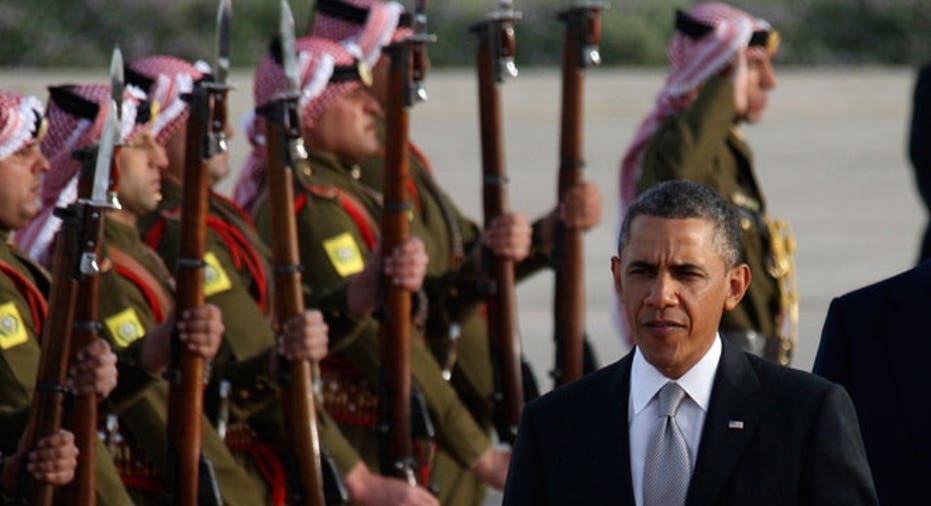 During a press conference last week with Palestinian president Mahmoud Abbas, Obama praised the Palestinian people for entrepreneurship and congratulated Abbas and Prime Minister Salam Fayyad for fostering the fledgling startup scene.
To understand what that scene looks like, FOXBusiness.com spoke with the first Palestinian venture capital firm, Sadara Ventures, as well as the two tech hubs it's invested in.
Sadara Ventures
Founding general partners Yadin Kaufmann and Saed Nashef launched Sadara Ventures in 2011, and since invested in two startups Yamsafer and Souktel, which are in the online hospitality and mobile spaces.
Kaufmann, a New York native, calls the Palestinian startup scene "fairly small," but says that the community is made up of "high-quality, educated and increasingly entrepreneurial" people. The companies that Sadara will invest in he says, will leverage the talented pool of IT specialists and entrepreneurs living in Palestine.
The startup scene, he says, include the universities, accelerators and incubators, as well as funds that have recently popped up that will help later-stage startups in the region. Kaufmann is optimistic that the presence of venture funds such as Sadara will help grow the startup community, as entrepreneurs realize that there's a solid path toward getting the capital needed to start a business.
Yamsafer
Yamsafer, which launched in 2011 around the time of the Arab Spring, is the "Arab hotel booking portal," says founder Faris Zaher. Zaher says that Yamsafer stands out from international sites thanks to its regional knowledge: "One specific problem that we tackle is the lack of travel-related content in the region, specifically in Arabic."
The site also offers travel activity packages to users at a discounted rate. Yamsafer raised $1 million in the series A round led by Sadara.
Zaher says that the problems that face the region actually create a great opportunity for entrepreneurs. "The types of problems regional Internet entrepreneurs are solving do not require mature ecosystems as a prerequisite," he says.
"Our economy is extremely small, but this may be a good starting point - any startup successes will be magnified, and that will certainly accelerate the scene's growth compared to what you see in other places," Zaher adds, echoing Kaufmann.
Zaher says the soon-to-launch version of Yamsaher will have 5,000 more hotels in 22 new destinations, including in Jordan and Saudi Arabia.
Souktel
Souktel CEO Jacob Korenblum describes his company as a "mobile services venture"; Souktel provides job search information via mobile phone, as well as humanitarian aid information in emergencies.
"Only one-third of Palestinians have access to Internet on a regular basis," says Korenblum, but 80% have mobile phones, making it a much better way to spread job notices. In 2009, during heightened unrest in the region, aid agencies reached out to Souktel to help more efficiently spread life-saving information to Palestinians. The company makes money by charging 2 cents for every job-related text from jobseekers, as well as charging employers a fee to post listings.
Korenblum, who's originally from Canada, has been living in Palestine for the last decade. "Because of the constraints it's faced, a lot of the labor force works outside of the country in Europe or Silicon Valley," says Korenblum. "So you have ex-Oracle, ex-Google and ex-Microsoft people coming back to the region to start firms."
Like Zaher and Kaufmann, Korenblum thinks that venture funding will help snowball the Palestinian startup scene into a much more influential community in the next few years. "Having this new venture capital sector is really important, because the potential to get seed funding leads to motivation to innovate."