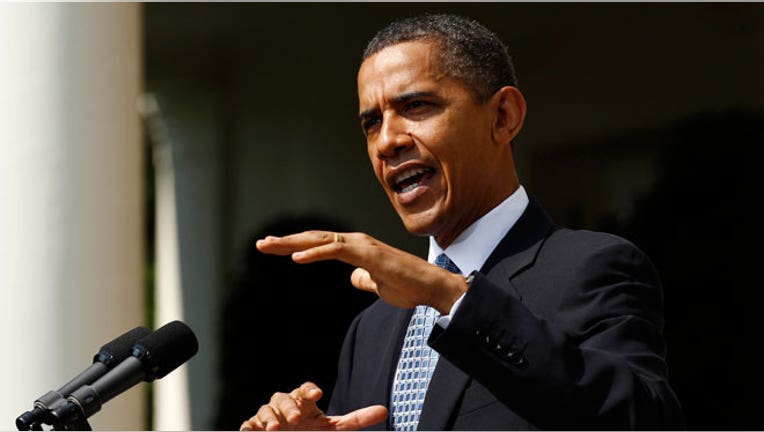 President Barack Obama on Wednesday called on Congress to approve a $5 billion to $10 billion effort to help U.S. homeowners refinance as part of a wider package of proposals to shore up the depressed housing market.
Obama had sketched out the proposals in his State of the Union address last week, including a tax on banks to pay for the plan that Republicans quickly rejected.
The White House offered more details on Wednesday ahead of a speech by Obama to expand on his initiative, which some Republicans have derided as an election-year ploy.
Nearly 11 million Americans are underwater on their mortgages, meaning they owe more than their homes are worth. Millions more have lost homes to repossession in states that will be up for grabs in 2012.
"Now, the truth is, it will take more time than any of us would like for the housing market to recover from this crisis," Obama said in a speech in Falls Church, Virginia. "We need to do everything in our power to repair the damage and make responsible families whole."
The White House is seeking to contrast Obama's stance with that of Republican presidential front-runner Mitt Romney, who has said U.S. foreclosures should be allowed to run their course.
The next contest in the state-by-state battle for the Republican nomination is in Nevada, the state with the highest rate of foreclosure filings for the past five years.
The White House said the refinance program would be run by the Federal Housing Administration. The FHA has already been hard hit by rising defaults on mortgages it had insured, and its cash reserves reached a record low last year.
Many Republicans are likely to resist a larger role for the agency out of concerns taxpayers could be left on the hook for losses.
Obama's proposal, which needs congressional approval, would be open to borrowers who have been current on their payments for the last six months and have no more than one missed payment in the prior six months.
The administration also wants to broaden its Home Affordable Refinance Program, which seeks to provide refinancing options to underwater borrowers who have no equity in their homes.
The White House said the housing regulator which oversees Fannie Mae and Freddie Mac has exhausted its efforts to make HARP more widely accessible to lenders and borrowers, and now it will ask Congress to make changes. Among those requested changes, it will seek to eliminate the costs of appraisals.