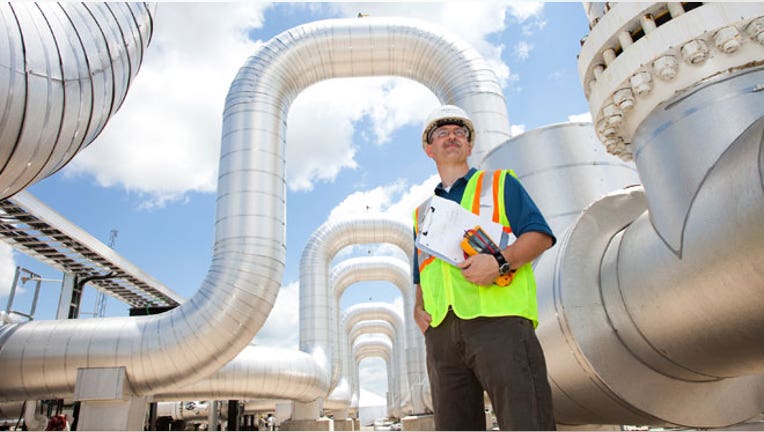 President Barack Obama launched a new plan to tackle climate change on Tuesday with a call to limit carbon pollution from all U.S. power plants and a signal that he would block a proposed pipeline from Canada if it boosted greenhouse gas emissions.
Obama's long-awaited plan, detailed in a speech at Georgetown University, drew sharp criticism from the coal industry, which would be hit hard by carbon limits, and Republicans, who accused the Democratic president of advancing policies that harm the economy.
Obama's first-term attempt to reduce climate-warming carbon emissions in a "cap and trade" system was thwarted by Congress, and his administration's long process of studying whether to approve the Keystone XL pipeline has raised hackles from business groups and Republican opponents.
His comments on the TransCanada Corp pipeline, which would carry oil from Canada to refineries in Texas, were his strongest signal yet that its environmental costs could outweigh the project's economic benefits. The administration will decide whether to approve the pipeline later this year or in early 2014.
"Our national interest will be served only if this project does not significantly exacerbate the problem of carbon pollution," Obama said.
"The net effects of the pipeline's impact on our climate will be absolutely critical to determining whether this project is allowed to go forward," he said.
Using his executive powers, Obama said he was directing the Environmental Protection Agency to craft new emissions rules for thousands of power plants, the bulk of which burn coal and which account for roughly one-third of U.S. greenhouse gas emissions.
"We don't have time for a meeting of the flat earth society," Obama said, referencing critics who do not believe climate change is happening.
Share prices for major U.S. coal mining companies slipped again on Tuesday after falling sharply on Monday in anticipation of the Obama plan.
The EPA is routinely challenged in court, both by industry groups seeking to quash rules, and by green groups trying to push the agency to set tougher standards.
The U.S. Chamber of Commerce and Republican-leaning states have petitioned the Supreme Court to review rules to cut greenhouse gas emissions.
The details of the new regulations will be drafted over the next year, and their costs are still to be determined. Obama wants them to be finalized by June 2015.
"Laying out a specific schedule makes it a lot more difficult for the president to turn back," said Michael Levi, head of the Council on Foreign Relations' energy and climate program.
(Additional reporting by Steve Holland, Valerie Volcovici, Steve Holland, and Mark Felsenthal; Editing by Ros Krasny and Leslie Gevirtz)