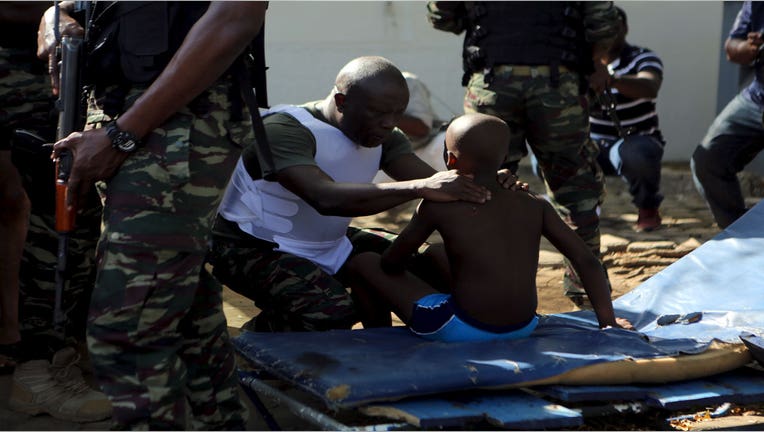 The terrorist attack in the Ivory Coast Sunday most likely targeted a US delegation led by the assistant commerce secretary visiting the country, a diplomatic source in the region tells Fox News.
Assistant Secretary of Commerce Marcus Jadotte was leading a group of Americans in Grand-Bassam, located 25 miles east of the capital city of Abidjan, including college recruiters from the University of Florida. US embassy officials from Abidjan were also included in the group, according to the source.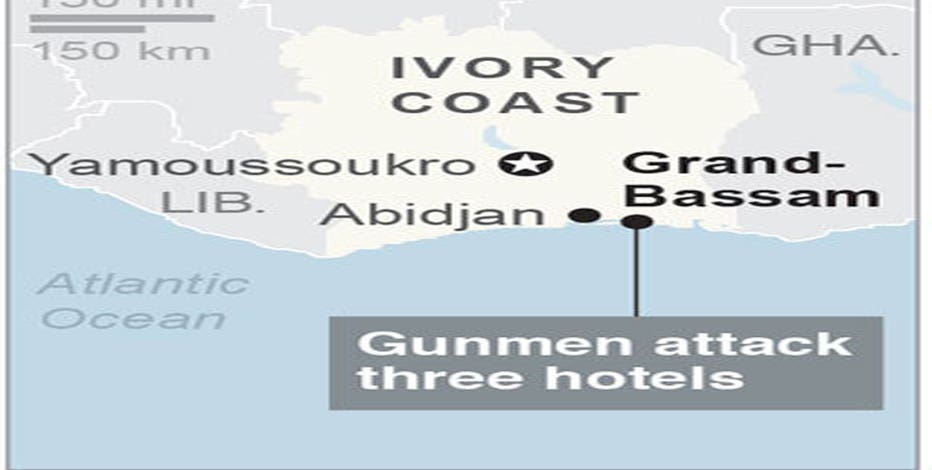 The delegation was supposed to arrive at the scene of the attack at a hotel popular with Westerners, Etoile du Sud.  The delegation had not made it to the hotel before the attack took place.
No terrorist group has claimed responsibility for the attack, but a jihadist group called Ansar Dine, or "defenders of the faith,"  linked to al-Qaeda in the Islamic Maghreb is suspected, according to the source.
The US Embassy in Ivory Coast has instructed all Americans to "shelter in place."
There is no indication any Americans have been killed or wounded in the attack, according to the source. The US ambassador to the Ivory Coast was not in the country at the time of the attack having left to attend a worldwide chief of mission or ambassadors conference in Washington led by Secretary of State John Kerry this week.
The attack in Côte d'Ivoire Sunday is the third West African attack by Islamic militants against popular establishments frequented by Westerners since November.
In November, an attack on the Radisson Blu hotel in Mali's capital city of Bamako left 20 dead. A US special forces soldier assisted in evacuating the wounded.
In January, an attack in Burkina Faso's capital city killed 30 at a popular hotel including an American missionary, Mike Riddering sitting at a cafe across the street from the hotel.
The Ivory Coast attacks followed a deadly blast in Turkey. As reported by Foxnews.com, an "explosive-laden vehicle" blew up near an Ankara bus stop on Sunday, killing at least 32 people and wounding 75 others, according to Turkish security officials and the Ankara governor's office.