NYT Co. Plans to Sell Regional Paper Group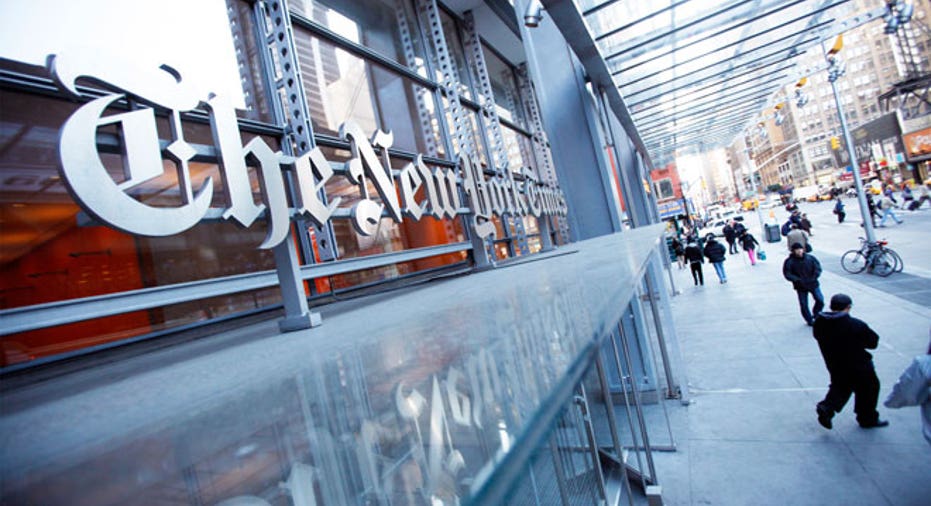 New York Times Co. (NYSE:NYT) said Monday it plans to sell its regional newspaper group, further streamlining its operations in the face of a sharp decline in ad revenues in recent years.
The sale to Halifax Media Holdings includes 16 newspapers and various other publications, according to a statement released by the New York Times.
The price was not disclosed and a New York Times spokesman did not immediately respond to a request for comment. Halifax Media couldn't be reached for comment.
The Times's Regional Media Group includes papers in Florida, Louisiana, California and North Carolina and has a combined weekday circulation of over 400,000, according to The Wall Street Journal.
The New York Times, like all newspaper companies, has struggled to adapt to the changing media landscape in which more and more people are getting their news online rather than in print form.
The company has focused much of its attention recently on boosting the digital presence of its flagship property, the New York Times, setting up a paywall earlier this year for its online content. Recent filings suggest the move has been modestly successful but hardly enough to offset losses due to declining ad revenues.
On Friday, the company announced the resignation of its CEO Janet Robinson.
The sale to Halifax is the New York Times' most recent effort to streamline its business, having sold part of its stake in the  Boston Red Sox for $117 million in July.
The Times' shares were down 13 cents, or 1.8%, at $7.23 in trading on the New York Stock Exchange.