NYSE Receives Credible Cyber Threat Against Website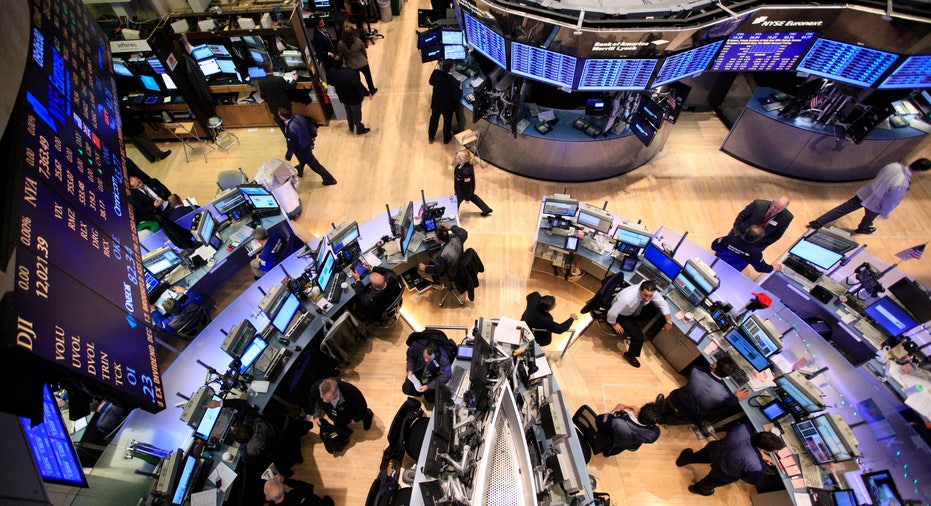 The New York Stock Exchange has received a credible threat to disrupt its external website as part of an apparent cyber attack attempt against a number of U.S. exchanges, FOX Business has learned.
The threat, which is not tied to NYSE's trading systems, has prompted the Big Board to beef up its security and monitoring for a potential cyber attack, sources familiar with the matter said.
The NYSE declined to comment specifically on the matter.
"We don't comment on security matters. However, we take security-related issues very seriously," said NYSE spokesman Richard Adamonis.
The threats on Thursday center around a potential denial-of-service attack that is strictly focused on the exchange's external website and has nothing to with its trading systems, a source said.
The cyber threat appears to be tied to an anti-capitalistic online posting by a cyber group called "L0NGwave99" that promised to hit stock exchanges with a denial of service attack on Thursday in support of the "great and rooted 99% movement."
In addition to NYSE, the group claims it will put "into a profound sleep" the websites of the Nasdaq Stock Exchange, BATS, the Chicago Board of Options Exchange (NASDAQ:CBOE) and the Miami Stock Exchange.
While the posting said it would start the operation at 9 a.m. ET, none of those exchanges, including NYSE, appeared to be suffering any website difficulties as of early Thursday afternoon.
Representatives from CBOE, Nasdaq OMX Group (NASDAQ:NDAQ), the CBOE and Miami Stock Exchange did not immediately respond to requests for comment.
The NYSE typically goes on alert "when there is a reasonable assumption of a large imminent threat or capable threat," the source said. There are no obvious signs of disruptions to trading or the NYSE's website.
Shares of NYSE Euronext (NYSE:NYX), the parent of the exchange, were recently off 0.89% to $26.74.
Hackers have long targeted the stock exchanges due to their symbolic and actual importance to the U.S. financial infrastructure.
In February the websites of Nasdaq and BATS were hit by a cyber attack that caused disruptions. Last year Nasdaq also disclosed an infiltration into a confidential document-sharing service it controls.
Likewise, pro-Palestinian hackers disrupted the websites of the Tel Aviv Stock Exchange as well as the Israeli central bank and other financial institutions earlier this year.
The threat against U.S. exchanges has seemed to increase in recent years amid the rise of hacktivism, which has altered the motivation behind attacks from financial gain to ideological.
But the NYSE and Nasdaq are heavily fortified against cyber threats and there hasn't been a known attack on an exchange's actual trading systems.
It's important to note that the exchanges' trading systems are not believed to be directly connected to the Internet, adding an extra layer of defense.