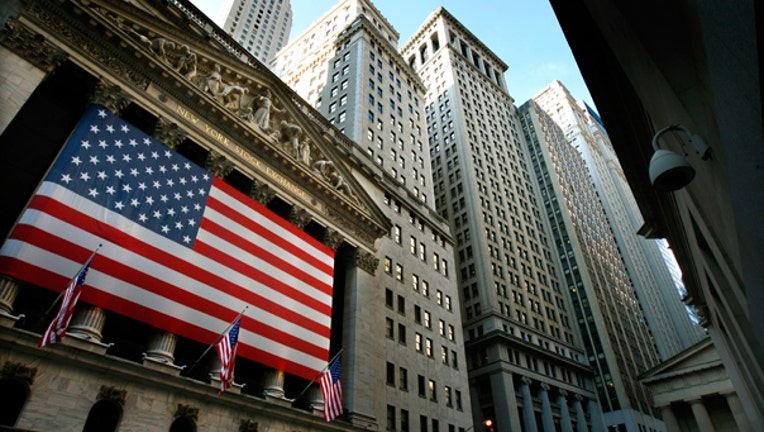 Big Board parent NYSE Euronext (NYSE:NYX) disclosed on Tuesday a lighter-than-expected 75% tumble in fourth-quarter profits amid continued slumping volumes.
The owner of the New York Stock Exchange also said it continues to expect to close its takeover by Intercontinental Exchange (NYSE:ICE) during the second half of 2013.
NYSE Euronext said it earned $28 million last quarter, or 12 cents a share, compared with a profit of $110 million, or 43 cents a share, a year ago.
Excluding one-time items, it earned 43 cents a share, topping estimates of 38 cents.
Revenue fell 11% to $562 million, but that also beat the Street's view of $555.3 milion. Operating margins tumbled to 30% from 34%.
NYSE Euronext cited plunging levels of market volatility, which fueled further drops in trading volumes.
"We are focused on building momentum in our business prior to closing the deal with ICE, which we expect to close in the second half of this year," CEO Duncan Niederauer said in a statement. "We believe that combining our highly complementary businesses will create a global exchange player with a particularly compelling and diverse global derivatives franchise."
All of NYSE Euronext major businesses suffered declines in revenue, highlighted by a 14% year-over-year drop in derivatives net revenue to $160 million due to lower average daily volumes.
The exchange's cash trading and listings business reported net revenue of $282 million, down 10% from the same period of 2011 as volumes were down. Still, NYSE said it was ranked No. 1 in global initial public offerings for the second straight year, raising $37 billion for 120 IPOs.
NYSE also said 17 companies moved or announced transfers to NYSE Euronext's U.S. markets in 2012, while six departed. Among the largest departures from rival Nasdaq OMX Group (NASDAQ:NDAQ) were Infosys (NYSE:INFY) and TD Ameritrade (NYSE:AMTD).
NYSE said its information services and technology solutions business posted a 6% year-over-year drop in revenue to $120 million.
Shares of the New York-based company were inactive in premarket trading, but have rallied more than 10% so far this year. By comparison, Nasdaq's stock has jumped 13.5% so far in 2013.