NYSE Euronext Grows 2Q Profits 38%, Sees ICE Deal Closing Soon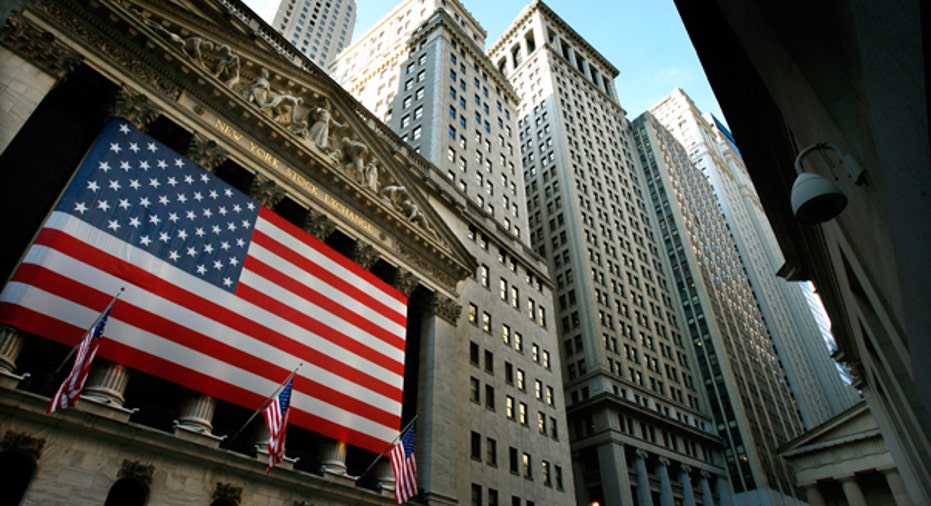 Helped by cost-cutting moves and stronger volumes, NYSE Euronext (NYSE:NYX) logged a 38% jump in second-quarter profits on Tuesday and the Big Board parent said its $8.2 billion sale to IntercontinentalExchange (NYSE:ICE) should close within months.
Shares of the owner of the iconic New York Stock Exchange inched slightly higher following the results.
NYSE Euronext said it earned $173 million, or 71 cents a share, last quarter, compared with a profit of $125 million, or 49 cents a share, a year earlier.
Excluding one-time items, it earned 63 cents a share, besting the Street's view of 58 cents.
Revenue gained 1% to $611 million, beating consensus calls from analysts for $601.5 million.
"We continue to execute solidly against our business plan as we build momentum toward closing the ICE deal," NYSE CEO Duncan Niederauer said in a statement.
During a conference call, Niederauer said NYSE expects the deal to close "sometime this fall." Earlier this month, ICE and NYSE requested approval from U.S. securities and derivatives regulators.
The exchange operator's results highlight actions taken to curb costs, which have dropped 7% year-to-date on a constant dollar/portfolio basis. NYSE said it already achieved 64% of the planned $250 million in cost reductions, ahead of the 60% projected by the end of 2013.
Operating expenses, excluding merger and exit costs, fell 4% to $383 million in the second quarter.
Boosted by higher daily trading volumes in European interest rate products, NYSE said its derivatives net revenue jumped 7% to $195 million.
NYSE also said it ranked No. 1 globally in initial public offerings, raising $29 billion in total global proceeds on 72 listings. The exchange operator listed 64% of the tech IPOs in the U.S. through the second quarter.
Shares of New York-based NYSE rose 0.27% to $41.53 Tuesday morning, leaving them up 31.7% on the year.
Last week, rival Nasdaq OMX Group (NASDAQ:NDAQ) reported a 5.4% drop in second-quarter profits and weaker-than-expected adjusted earnings due to higher costs tied to acquisitions.