NYSE Board Rejects Latest Nasdaq/ICE Bid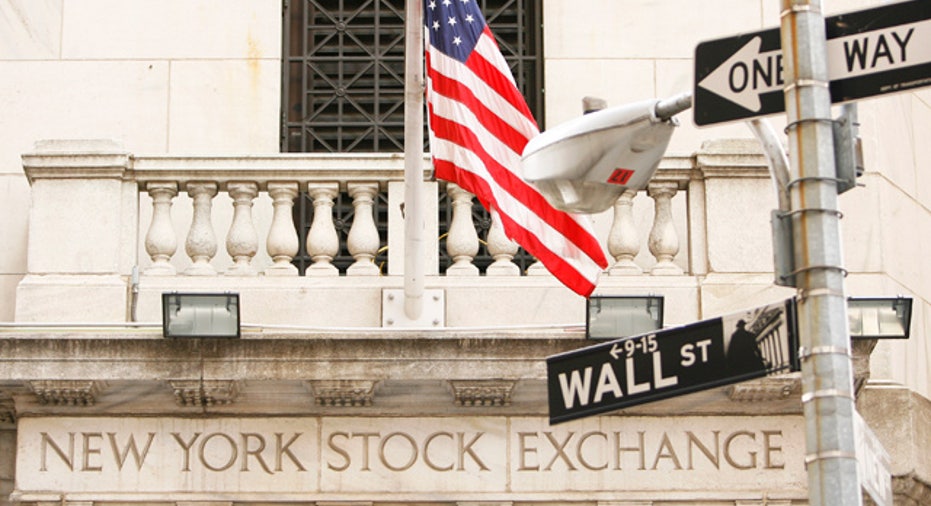 NYSE Euronext (NYSE:NYX) on Thursday once again rejected an $11.1 billion hostile takeover bid from Nasdaq OMX Group (NASDAQ:NDAQ) and Intercontinental Exchange (NYSE:ICE).
NYSE Euronext, the parent of the New York Stock Exchange, simultaneously reaffirmed its intent to stand by a friendly $9.8 billion deal with Germany's Deutsche Boerse.
Even though the Nasdaq bid does carry a 15%, or $1.4 billion, premium, NYSE Euronext said the proposal does not provide compelling value to shareholders and is "substantially the same" as the previously-rejected offer.
The latest rejection comes amid a fierce bidding war for the 219-year-old Big Board and a wave of mergers in the market operator world.
In an effort to add new incentives to its proposal, Nasdaq and ICE included a $350 million reverse breakup fee and committed financing to their bid earlier this week.
"Our view has not changed," Jan-Michiel Hessels, chairman of NYSE Euronext, said in a statement. "This proposal does not provide compelling value, has unacceptable execution risk and is therefore not in the best interests of NYSE Euronext shareholders."
The "execution risk" is likely a reference to concerns a NYSE/Nasdaq combination would not receive a green light from antitrust regulators in the U.S.
"We remain confident that the combination with Deutsche Boerse creates substantially more value for our shareholders," said Hessels.
In response to the NYSE rejection, Nasdaq and ICE issued a new statement, saying they have met "each of the specific concerns" initially raised by NYSE's board and calling its response "vague generalities unsupported by the actual facts."
Nasdaq and ICE renewed their call for NYSE's board to meet with them and provide limited due diligence "under appropriate safeguards so that no competitive risks are posed." Nasdaq and ICE also said they are willing to provide mutual diligence to NYSE.
"Continually refusing to engage is starting to appear as if they are protecting their deal rather than acting in the best interest of their shareholders. We will not be deterred by the board's attempts to protect an inferior transaction," Nasdaq CEO Bob Greifeld said in a statement.
The Nasdaq/ICE response came up short of calling for the removal of CEO Duncan Niederauer from the merger process. FOX Business previously reported Nasdaq was considering that strategy due to concerns Niederauer may have a conflict of interest given that the Nasdaq bid would likely leave him out of a job.
It's not clear how this bidding war will end, but Greifeld said earlier this week he sees a "scenario that takes us out into April 2012."
"We do not understand why the NYSE Euronext Board continues to protect the lower-premium Deutsche Boerse takeover, despite urging from its shareholders that they consider our transaction," ICE CEO Jeffrey Sprecher said. "There is no risk in engaging with us to ensure that the best interests of NYSE Euronext shareholders and markets are served."
Nasdaq and ICE said they will remain in direct talks with NYSE shareholders.
NYSE Euronext's shares hit session lows and fell into the red in the wake of its latest rejection, recently trading down 0.10% to $39.04.