NYC Startup Quirky Launches Platform for Internet of Things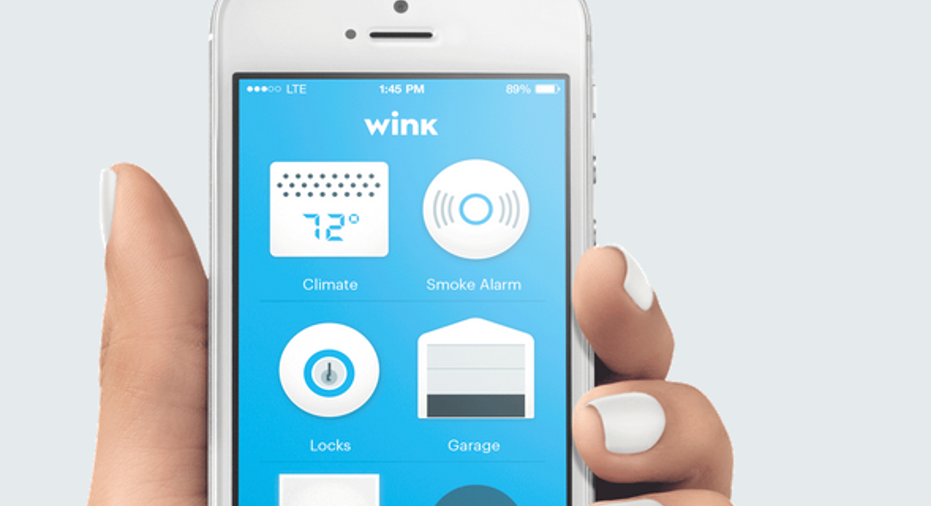 GE and The Home Depot are turning to New York City startup Quirky for its new connected-home platform.
Quirky, which turns crowdsourced ideas into products, is spinning off a standalone business, Wink, for its Internet-of-Things software platform.  Wink will sync connected-home devices available from companies such as GE and The Home Depot with a mobile app to allow homeowners to manage smart products from their phone.
"[W]e've realized that one of the most important areas of invention right now is bringing the magic of the connected home to the everyday consumer through simple software," said Ben Kaufman, Quirky's  CEO.   "So we made the decision to make Wink into a standalone software business that is laser-focused on making the connected home accessible to all manufacturers and consumers.  The Home Depot and GE have embraced Wink's openness and committed to its technology as their preferred connected home platform.  Our goal is to partner with all home device manufacturers and retailers moving forward."
This isn't the first time GE and Quirky have paired up in the connected-home space. In March, the two companies introduced the Aros, a smart air conditioner controlled by an app (now Wink). GE has also invested $30 million in Quirky, according to Kaufman.
As for The Home Depot, Quirky says the retailer will begin selling Wink products in nearly 2,000 U.S. stores and online beginning in mid-July.
While Wink is entirely owned by Quirky, the new business will have its own leadership and development teams, led by former Andreessen Horowitz partner Chaz Flexman, who will take on the role of general manager. In total, the New York City-based startup has raised a reported $175 million. Last November, Quirky closed a $79 million Series D, which included the GE investment.
Jeremy Rifkin, author of the new book "The Zero Marginal Cost Society: The Internet of Things, the Collaborative Commons, and the Eclipse of Capitalism," says that software platforms such as Wink will help turn the emerging Internet of Things into a revolutionary technology.
"Apps that are simple and connect every appliance will help you determine your own energy efficiencies. Having appliances working with each other and talking with each other to regulate your environment will dramatically increase efficiencies and reduce the marginal cost of living," says Rifkin.