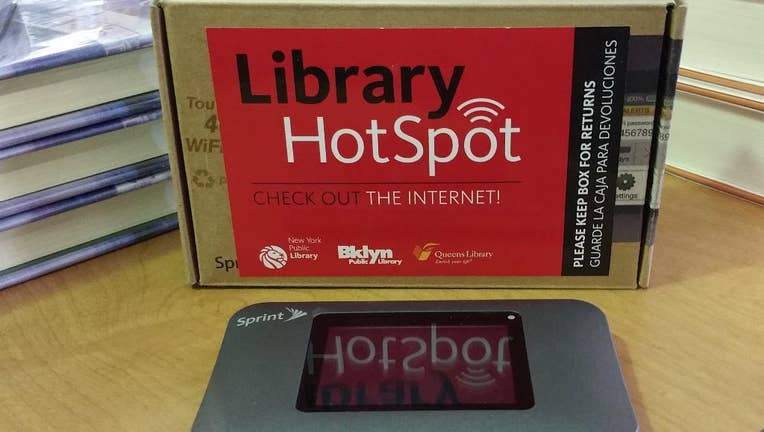 The New York Public Library is launching the nation's largest Internet lending program, which provides 10,000 free hot spots to some of the city's poorest residents.
It's helping close the digital divide between haves and have-nots. Qualified borrowers can hold onto the wireless devices for up to a year at a time. The service ordinarily would cost about $1,000.
Library president Anthony Marx says one-third of New Yorkers don't have home broadband service — a disadvantage for school, jobs and health care.
Rhode Island-based Mobile Beacon first piloted the library Internet lending model in Providence. The low-cost Internet provider then partnered with Sprint for the New York plan funded by $2 million in private grants.