NY Mets Owners in $162M Madoff Settlement: Judge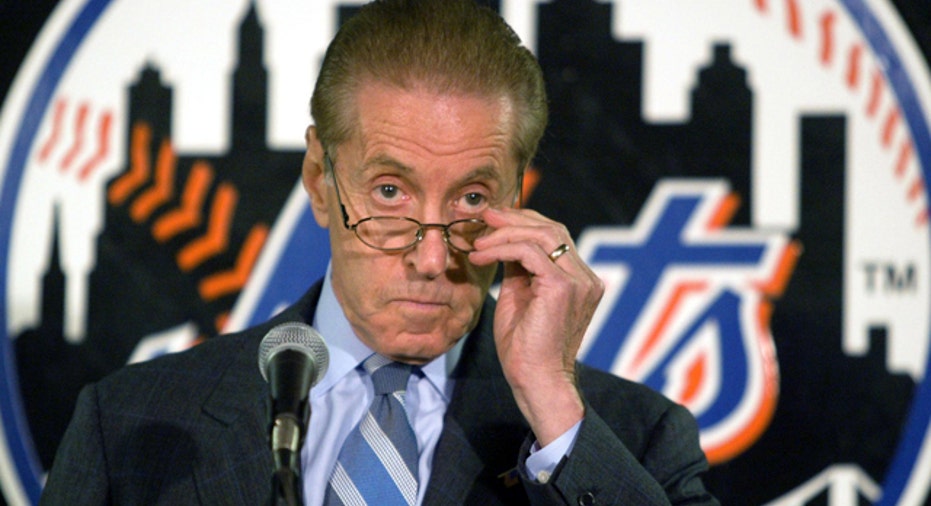 The owners of the New York Mets baseball team have agreed to pay $162 million to settle allegations that they turned a blind eye to Bernard Madoff's massive Ponzi scheme.
The settlement was announced just before the matter was to go to trial in a Manhattan courtroom.
The Mets owner Fred Wilpon and several of his colleagues in a New York-based real estate company were accused by Irving Picard, the trustee liquidating Madoff's assets, of profiting from Madoff's fraud and willfully ignoring signs that Madoff was a criminal.
Wilpon denied the allegations, claiming that although he and Madoff were friends, he was fooled just like the rest of Madoff's victims.
Picard had been seeking $303 million in fictitious profits he claimed Wilpon had withdrawn from his Madoff accounts before Madoff was arrested in December 2008.
Jury selection in the civil trial was to begin today in federal court.
The Securities Investor Protection Corp., the government authorized and bank-funded entity overseeing the Madoff liquidation process, said the settlement will be paid over five years into a fund established to repay some Madoff victims deemed entitled to reimbursements.
According to SIPC, the $162 million "is equal to 100 percent of the fictitious profits that were withdrawn" by Wilpon's company, Sterling Equities, in the six years prior to Madoff's arrest. In addition, as part of the settlement, no one affiliated with Sterling will receive any reimbursements for money invested with Madoff.
SIPC President Stephen P. Harbeck said in a statement: "This settlement is in the best interest of the Madoff victims, who will benefit from the additional monies being added to the customer fund for distribution.  The decision also provides guidance towards other similar settlements in cases still pending with the Trustee."
The two sides had been haggling in court for months. Picard had initially sought as much as $1 billion from Wilpon after Wilpon refused an earlier settlement proposed by the trustee.
That maximum figure was reduced to $386 million by U.S. District Judge Jed Rakoff, who later ruled that Wilpon had to pay back as much as $83.3 million.
A hearing to consider final approval of the settlement is set for April 13. Former New York Governor Mario Cuomo is mediating the negotiations.
Madoff pleaded guilty in March of 2009 to numerous counts of fraud and is now serving a 150 years sentence in federal prison. His Ponzi scheme, which operated for decades, is widely believed to be the largest financial fraud in history.
Wilpon and a co-defendant Saul Katz run Wilpon's family-owned real estate firm. Financial records obtained since Madoff's arrest show that the firm was deeply entangled in Madoff's web.
The Mets are deeply in debt and have suffered off the field and on it in recent years. General manager Sandy Alderson said recently that the team lost $70 million in 2011.
Over the winter, the team's star shortstop Jose Reyes left the team through free agency to join the Florida Marlins, accepting a long-term contract worth more than $100 million.
Meanwhile, the Mets have committed to scaling back on payroll, in a move many believe is tied to losses stemming at least in part from Madoff's fraud.
Picard has so far recovered more than $9 billion for victims of the Ponzi scheme. He has charged $273 million in fees, according to Bloomberg News.