NY Auto Repair Shop Is on-the-Go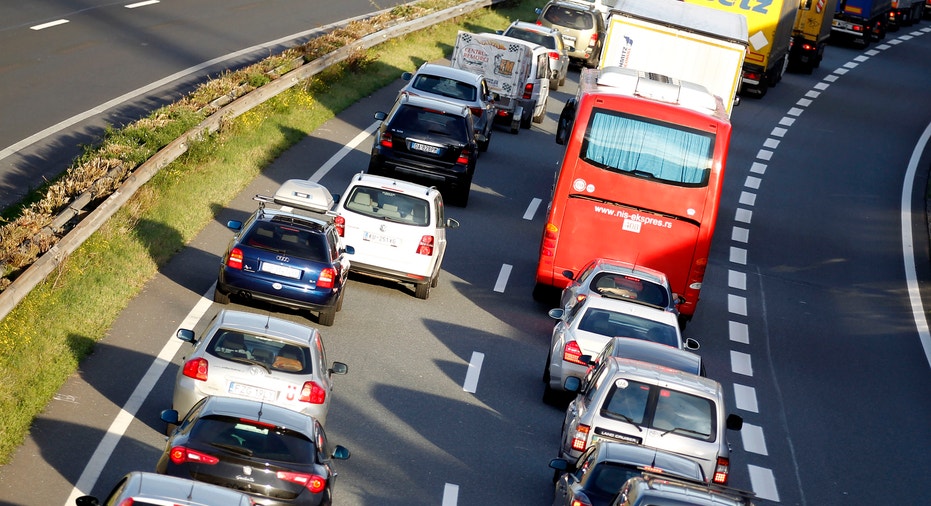 An auto repair business in New York run by two twenty-something-year-old brothers is itself a shop on wheels—one that makes house calls.
The average American today holds onto a vehicle for 11.4 years, an all-time high for car owners, according to a Polk study. While this might hurt dealers selling new cars, Frank and Robert LeCrichia, owners of Mobile Auto Mechanics in Levittown, NY, say it is good news for auto repair companies like theirs. Their business model takes vehicle service one step further, literally.
The LeCrichias travel to homes and offices across Nassau County, working entirely out of a service van. Their white 2002 Chevy Astro Van holds about $20,000 worth of top brand equipment stacked neatly on shelves.
"Part of the reason we have so many return customers is because of the convenience our business offers," said Frank LeCrichia, company president.
After three years in business, the LeCrichias say the company has doubled its clientele each year. On a typical workday, Frank and Robert service four to 10 vehicles. In their first year, they reported having 50 regular customers. Today, they have more than 200.
At only 24 and 22, the brothers are far younger than the average business owner. But longtime customer Mike Cristina said people are pleasantly surprised with their professionalism and job performance.
"An older person would be impressed to see just how good they are at what they do and how efficient they are," Cristina said. "They're also very organized, honest and courteous to their customers."
Each with business degrees, the LeCrichias say they believe their education makes them better managers, but without their experience as local-repair-shop mechanics, their business wouldn't exist.
With more than 10 combined years of experience in the auto industry, the LeCrichias said they know firsthand that Americans are holding onto cars longer. They also say a growing number of aging vehicles on the road heightens demand for their business.
"People would rather spend money fixing a car than invest $20,000 to $30,000 in a new one," Frank LeCrichia said.
While the LeCrichias service many early-2000 model vehicles, they also have the capability to work on new ones. When starting the business three years ago, Frank and Robert invested all of their savings into state-of-the-art tools and equipment, comparable with those used in dealerships.
Another unique feature of being a mobile auto-repair business is the ability to conduct fleet services. Frank and Robert say they visit companies with multiple service vehicles (such as landscaping and commercial cleaning businesses) monthly, or sometimes weekly, to perform routine and preventative maintenance. Some of this machinery may include service trucks, trailers and small engines.
"It's very convenient for companies because Frank and Robert repair vehicles on-site during business hours," said Jody Cronin, manager of commercial cleaning company Pro-tek, which is a client of Mobile Auto Mechanics. "They get everything done in one day and save us the hassle of traveling from place to place for basic repairs and car maintenance."
Mobile Auto Mechanics prices one hour of labor at $95.
"Prices are very reasonable with Mobile Auto Mechanics," Cronin said. "In the beginning, we were skeptical and compared them with other shops in the area, but found that their rates couldn't be beat."
The LeCrichias say they have a reputation of never saying "No" to a client, and can do any job on the spot except change an engine or a tire. In such cases, they bring the car to a nearby shop in their network to complete the task.
In the company's early stages, the brothers promoted Mobile Auto Mechanics through Living Social, Groupon, and Google advertisements. But while these tactics helped bring in clientele, they say many of their most loyal customers came through word-of-mouth.
"These services aren't going to change a business, but do help spread the word," said Frank LeCrichia.
Within the next year, the brothers hope to purchase a second van and hire two assistants. One van will concentrate on conventional repairs at homes or offices and the second will focus on fleet services at local companies.
But the dream doesn't stop there.
"Someday, we would like to set up the business to where it could become a franchise," Frank LeCrichia said. "But the timing would have to be right."