Nutella maker Ferrero names boss of newly acquired Delacre biscuits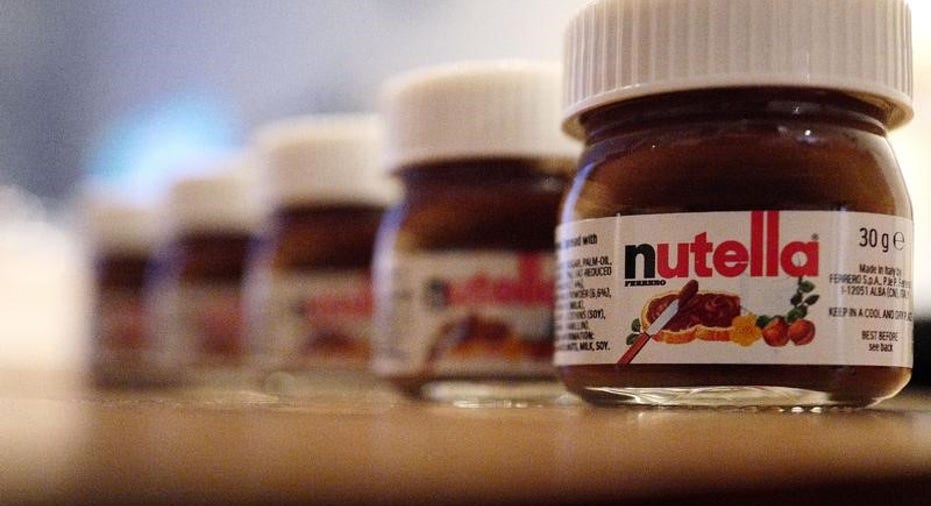 Ferrero, maker of Nutella chocolate spread, has appointed Jerome Gregoire, currently head of the company's operations in Greece, Cyprus and Malta, as managing director at Delacre, the biscuit maker it has just bought from United Biscuits.
Belgium-based Delacre said on Monday Ferrero had completed the acquisition of the Delacre and Delichoc biscuit brands from United Biscuits. Ferrero had made an offer in July to acquire the two biscuit brands through a private investment vehicle of its owner, the Ferrero family. It said last month it expected to finalize the deal by mid-December.
The acquisition aims to move the Italian confectioner into the premium biscuit sector and reduce its reliance on chocolate products, analysts said. It could also help Ferrero expand its business in North America.
"This holds a strategic opportunity for Ferrero, which has been struggling to increase its footprint in North America in the face of strong competition from (chocolate) brands Lindt and Godiva," Pinar Hosafci, Euromonitor International senior food analyst, said in a research note on the deal.
Delacre said that a Ferrero-affiliated entity would take over all of its production facilities and retain current management and staff.
Neither Ferrero nor Delacre disclosed the financial details of the deal.
Delacre's sales were 120 million euros ($128 million) last year with the majority coming from Belgium and France. The Belgian group is also present in the United States and Canada.
United Biscuits is controlled by Yildiz Holding, the Turkish owner of Godiva chocolate and McVitie's biscuits which this year set up a London-based company called Pladis to boost its exposure to international markets and investors.
(Reporting by Francesca Landini and Giancarlo Navach. Editing by Jane Merriman)