Not Your Father's Credit Card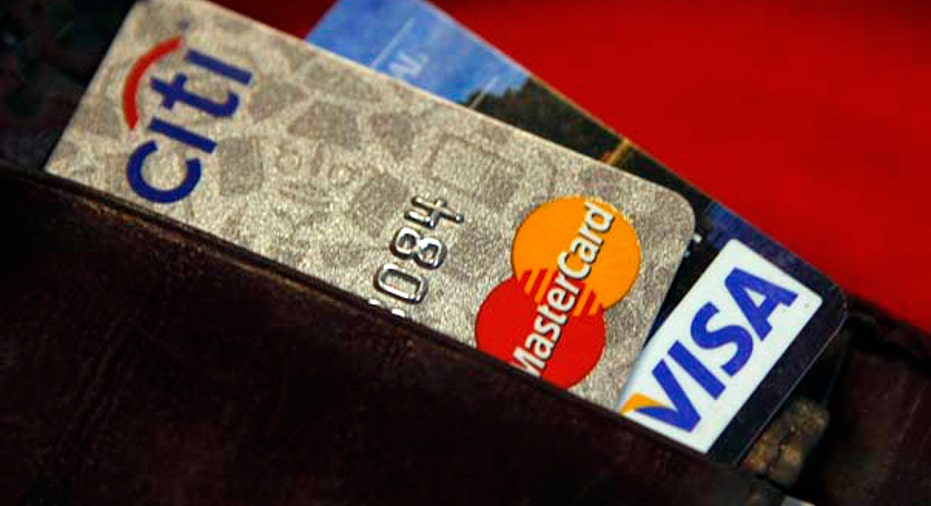 Different versions of the tale offer various inspirations for Frank McNamara's brainstorm at the start of the 1950s. A personal loan business going stale, an embarrassing night out, and a nervous conversation with his wife all factor into the creation of Diners Club, the first general purpose credit card designed to work with multiple merchants.
More than 70 years later, it's hard to imagine doing business without the convenience of debit and credit cards. Yet, the past decade has seen some of the biggest changes in the credit card industry since merchants first started accepting the cards known originally as BankAmericard, Master Charge and American Express. Five recent credit card deals highlight how even the most familiar brands have evolved to meet the demands of today's economy.
American Express builds on a heritage of serving business
As a travel services company, American Express spent years hauling cash and securities across the nation's rail lines. The iconic Green Card changed the way that most companies manage their travel and entertainment expenses. Today, American Express helps cultivate a new generation of entrepreneurs with the OPEN Network, a hub of support and information for business owners and managers.
The Blue for Business card from American Express OPEN helps companies manage their cash flow by extending the option to pay balances over time. Meanwhile, discounts from corporate partners and generous cash back rewards can cut cardmembers' expenses by up to 10% each statement cycle.
Citi's new MasterCard doesn't always require a card
A coalition of banks launched the "Master Charge" brand to fight off Bank of America's market dominance in the 1960s. The banks we now know as Wells Fargo, HSBC and Citibank launched a cooperative that would eventually include more than 25,000 issuers. As BankAmericard morphed into the Visa brand, MasterCard forged global alliances built on cutting-edge technology.
MasterCard first embraced contactless credit card technology with its PayPass system in the early 2000s. That version of the "EMV" security standard formed the foundation of Google Wallet's mobile payment solution. Pair a Citi Thank You Preferred MasterCard with a Google Nexus smartphone, and you won't need to carry a physical credit card. Wave your phone at a PayPass-enabled merchant terminal to complete your transaction while earning rewards points.
Discover finds rewards beyond cash back
Based on the idea that banks shouldn't have all the fun, Sears launched Discover Card in 1986 at Super Bowl XX. The "Dawn of Discover" forced new conversations about how credit cards could add value, security, and service to each transaction. Sears' retail perspective helped Discover's revolutionary cash back rebate take root, an idea that nearly every credit card company has copied since.
Discover started experimenting with "miles" in 2003, enabling customers to earn free flights, hotel stays, and car rentals with values higher than Discover's typical Cashback Bonus rebates. Escape by Discover Card issues two rewards miles for every dollar spent, along with generous signup bonuses valued as high as $250.
Chase builds on BankOne's affinity credit card strategy
Though the Chase name has graced neighborhood branches for more than 100 years, today's JPMorgan Chase & Co. grew from a series of mergers between old-guard finance companies and upstart marketers. Much of Chase's current dominance stems from the work of BankOne, a Midwestern credit card issuer that pioneered the practice of burying its own brand beneath those of marketing partners.
For example, the Hyatt Credit Card from Chase relies heavily on travelers' allegiance to the global lodging company. Instead of marketing Chase's own customer service and card benefits, the card's promotional materials emphasize hotel-based perks. This travel rewards card even comes equipped with a European-style EMV chip, an option Chase once reserved for only its most elite depositors.
Capital One stays young with MTV's help
The youngest major credit card issuer in the United States built its brand on modern technology. Spun off from a regional bank in 1988, Capital One uses its internal database to model risk and to predict how prospective customers will handle their accounts. The same system enables the bank to offer highly customized deals to new customers, especially to applicants with limited credit.
These days, few lenders have the risk tolerance to accept new cardholders under the age of 25. Capital One can, and its MTV Visa Card helps its new customers learn to expect added value from their credit cards. This card offers bonus rewards points for entertainment and restaurant purchases, with extra incentives for responsible account management.
Credit cards keep up with changing times
In their first 70 years, credit cards evolved into a way for banks to lock in customer loyalty across all their products. Loss-leading credit cards often tied back to home loan and personal checking accounts, until the 2008 financial crisis forced changes to the banking industry. As newly-frugal Americans expect more than ever from banks, credit card offers like these show how lenders intend to drive brand allegiance through standalone rewards and customer service.
Important Note! The information in this article is believed to be accurate as of the date it was written. Please keep in mind that credit card offers change frequently. Therefore, we can not guarantee the accuracy of the information in this article. Please verify all terms and conditions of any credit card prior to applying.
Disclaimer: This content is not provided or commissioned by any company mentioned in this article. Opinions expressed here are author's alone and have not been reviewed, approved or otherwise endorsed by any such company. This site may be compensated by companies mentioned in the article through advertising, affiliate programs or otherwise.
The original article can be found at CardRatings.com:Not your father's credit card