Not Out Of The Game Yet: A-Rod's Next Move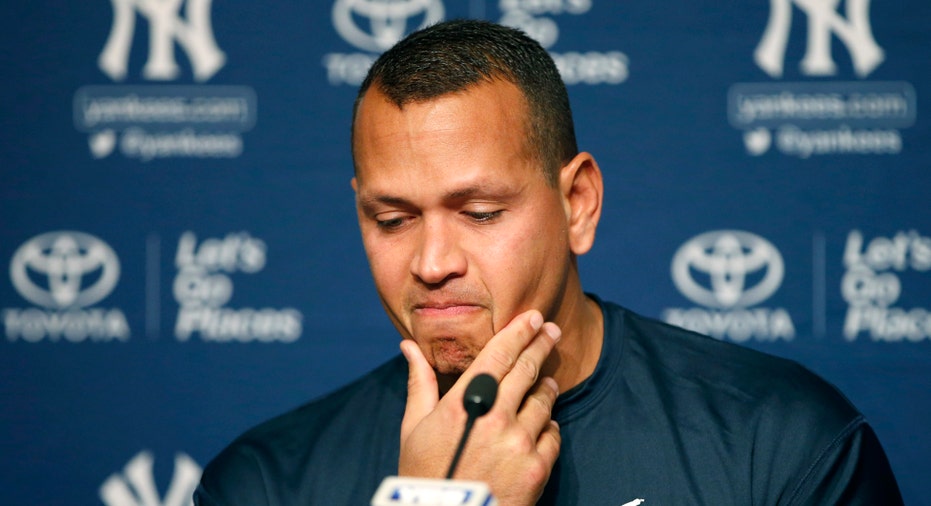 While the controversial Yankee slugger has yet to say what he plans to do outside of his work as a "special adviser" to the team when he officially retires on Friday, he's likely to continue expanding his diverse empire.
A real estate buff, Rodriguez bought a parcel of land in Miami, Florida for $7.4 million in 2010, built a mansion on it and then sold the property for $30 million three years later, ESPN reported. He owns his own construction company, Newport Property, as well as a real estate investment firm.
Aside from his interest in real estate, Rodriguez has invested in auto dealerships, a collection of high-priced art and a Mexico-based gym chain Energy Fitness. He formed A-Rod Corporation to represent his business interests and wore the company's logo during his retirement press conference.
After playing his final game with the Yankees on Friday, the 41-year old Rodriguez will immediately enter his new role as a "special advisor" to the Yankees organization, team co-owner Hal Steinbrenner said. Rodriguez will be called upon to mentor players throughout the Yankees' farm system as well as make appearances for the team.
And just as he did when he played, he may be able to manage his own ventures while holding down an outside job.
He could follow in the footsteps of countless other athletes and enter a career in broadcasting. He drew widespread praise last fall during a stint as an on-air analyst for FOX Sports' coverage of the 2015 MLB Playoffs.
The FOX Business Network's Charles Gasparino reported last month that Rodriguez met with Bank of America (NYSE:BAC) COO Thomas Montag, where they discussed the star's plans for life after baseball. But it's unclear if the meeting will lead to a role at the firm.
And there's always the possibility that Rodriguez will continue his playing career with another team. Though he's hitting just .204 this season, Rodriguez is four home runs away from 700 and 18 home runs away from tying Yankees legend Babe Ruth's total of 714 career homers.
"The answer is, sure, of course, I think I can play baseball," Rodriguez said Saturday during his farewell press conference. "You always think that you have one more hit and can help your team win one more game, for sure."
Rodriguez is still owed about $27 million, from the 10-year, $275 million contract, which expires at the end of the 2017 season. He's slated to receive all of the remaining balance, so his impending retirement won't save the Yankees any money.
A-Rod will retire with about $480 million in career earnings through salary and endorsement deals, according to Forbes. That total is the highest in the history of the United States' four major sports.
FOX Sports is a unit of 21st Century FOX (NASDAQ:FOXA), parent of FOXBusiness.com.