Not All Free Credit Scores are Created Equal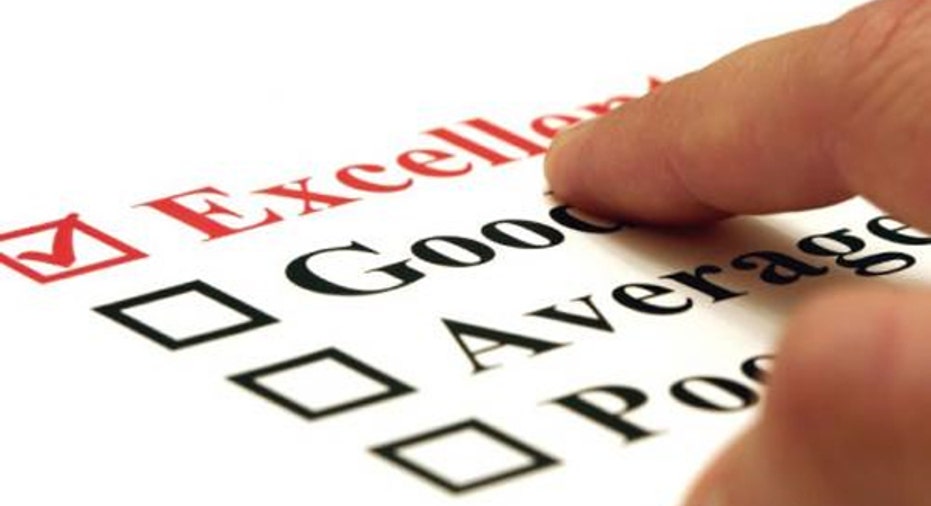 Since late 2013, more than 25 million credit card holders have gained regular access to a free credit score through their credit card issuers. Select Discover, Barclaycard U.S., First Bankcard, U.S. Bank and Capital One cardholders receive a credit score in either their monthly statement, online account or both.
But that free credit score may not be the comprehensive, tell-all number you think it is.
FICO's Open Access program that launched in November 2013 gave lenders the ability to share the score they were already purchasing for their own use with their customers for free.
However, many of these free scores aren't calculated the same way as the ones lenders may pull for your next auto loan, mortgage or even credit card, but they can still help you monitor your general credit standing. This is not to say that the free score on your monthly credit card statement is inaccurate; different credit scores are just used for different purposes.
Qualifying Discover and Barclaycard U.S. cardholders now receive a monthly FICO "general risk score," which, as its name suggests, discloses a general lending risk for any type of credit product. These scores range from 300 to 850 based on data pulled from the three major credit bureaus (Equifax, Experian and TransUnion). Discover gets its data solely from TransUnion.

First Bankcard's free FICO scores are designed to "weigh consumer behavior with credit cards more than other factors," according to First Bankcard Vice President Mihaela Kobjerowski. These scores range from 250 to 900.

Any U.S. Bank customer who signs up for the free score through its online banking site will see an Experian FICO score ranging from 330 to 830. Unlike First Bankcard's credit card-oriented score, this score weighs a customer's overall credit risk.

Capital One cardholders have access to a free TransUnion Education Score, which is an approximation of the actual scores used by lenders to make credit decisions and, like FICO, falls in a 300-850 range.
Understanding the differences Credit scores are derived from data included in an individual's credit report and the scoring model used to analyze that information. Because different lenders request different criteria from the credit bureaus -- as well as from other data gatherers -- and do not all use the same formula, credit scores will vary, even among the major credit bureaus.
"Consumers will almost certainly see a different number from each place, but that doesn't mean that a free score they receive now isn't beneficial," said Rod Griffin, director of public education for Experian.
FICO scores are the most widely recognized scoring model, influencing approximately 90% of the lending decisions made in the U.S., according to the company. The formula used for the FICO credit score model weighs payment history, amount of debt owed, length of credit history, new credit and types of credit used. Each of the three major credit bureaus (Equifax, Experian and TransUnion) generates a separate FICO score based on its data in an individual's credit report, which varies between the bureaus.
Depending on whether a credit score is meant to assess overall risk, or risk for one type of credit, the formula may be adjusted at the lenders' discretion, according to FICO Senior Consumer Credit Specialist Anthony Sprauve.
"The tweaks are to optimize the scores for specific lending processes, such as mortgages or credit cards," he said. "However, if a cardholder sees variations between FICO scores, they will likely be very minimal."
Making the scores work for you Before consumers can begin to benefit from any type of credit score, they will have to understand what the potentially varied numbers represent. Avoid comparing apples to oranges or, in this case, general risk scores to more tailored lending scores, said Griffin.
"The numbers are nice so long as you understand the range those numbers are coming from and the risks on that particular scale," said Griffin. "Even if you get scores with the same range, if they are for different types of lending, you could get a different score for each, depending on what you are more or less at risk for. That's perfectly fine and that's what should happen. Just be aware of those differences."
As a general rule of thumb, the lower the number, the higher a lending risk you are to lenders. Kobjerowski recommends avoiding getting stuck on numerical differences by focusing more on what the scores represent. It's the information those numbers provide that should guide your financial behavior, she said.
"If I was a consumer looking at two companies, and one gave me a 760 score and the other a 740, I wouldn't get too hung up on that," she said. "I would know I was in the 700s, and that is overall good."
The increasing availability of free credit information doesn't have to be confusing and is something consumers should not take for granted, according to experts. Free credit scores are a useful tool to help consumers stay on top of their finances and avoid surprises, according to Discover's Senior Vice President of Brand and Acquisition Julie Loeger.
"Credit scores are one of the most important factors that lenders take into consideration when consumers make decisions about buying a house, renting an apartment or getting a credit card," she said.
Even if you aren't in the midst of taking credit-based financial action, being able to keep a close eye on your credit score can help prevent fraud, said Kobjerowski
"If you suddenly see your score drop significantly one month and you know nothing happened on your end, you probably have a good reason to check and see if something is fraudulent in your account," she said.
Regardless of the way it is measured, credit is an important aspect of everyone's daily lives, and the more consumers can be educated about their financial wellbeing, the better, according to Sprauve.
"After all, your credit is the foundation of your financial house," he said.
See related: Cards with free credit scores, Discover expands free FICO credit score program, CFPB calls for free credit scores