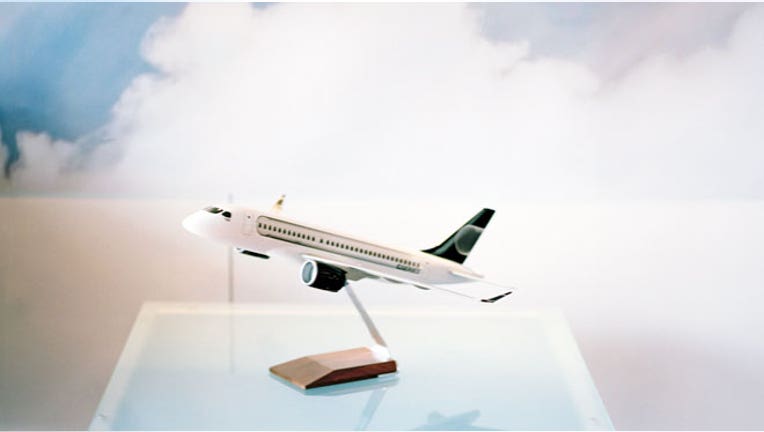 An airline that claims it is attempting to offer cheaper fares for international travel claims it is being stifled by Congress, unions and the big three U.S. carriers.
Norwegian Air International (NAI), an affiliate of the Norwegian Group, has applied to the Department of Transportation to offer low-fare international flights in Europe and the U.S., but is now being accused by U.S. pilot unions of unfair labor practices. Norwegian claims allowing it to operate would not only offer cheaper flights, but would also create jobs in the U.S.
Norwegian obtained an air operator certificate from the Irish Aviation Authority in Dublin this past February. Under the U.S.-EU Open Skies Agreement, that means it can operate among all cities in Europe and the U.S.
"Establishing NAI is necessary for us to get the traffic rights needed out of Europe, which we do not have with an AOC in Norway," the airline wrote in a company letter in late 2013. "All of the changes that are now being implemented are to secure jobs and reduce the cost of operation, which in turn, will allow us to be more competitive in the future."
Lasse Sandaker-Nielsen, spokesperson for NAI, maintains the move would create U.S. jobs and boost tourism.
"It´s not only sensational but ironic that elected officials in a country where captitalism, the free market and consumerism are the back bone of the economy are making decisions based on distortions of the facts and obsolete rhetoric. There´s always two sides to a story and we encourage the members of congress to listen to what we are doing here: creating jobs in the U.S., boosting tourism to the U.S. and offering affordable fares to all Americans – not only the wealthy few," Sandaker-Nielsen said in an e-mail statement.
The airline is now waiting on formal approval from the Department of Transportation to begin expand its operations in the U.S. In 2013, the airline began routes between Thailand, Europe, New York and Fort Lauderdale via its subsidiary, Norwegian Long Haul.  This year, NAI wants to expand to offer flights between Europe and New York, San Francisco, Fort Lauderdale, Los Angeles and Orlando.
A person familiar with the matter at the Transportation Department says the application is pending and that because it's been contested, the department cannot weigh in on the merits of the case. It is not yet clear when a ruling will be made.
Matt Miller, spokesperson for American Airlines, said in an email message, that the company urges the department to uphold the U.S. EU Open Skies Agreement, which stipulates that companies must adhere to labor laws within the country where they are located. They argue NAI was originated in Norway.
"We feel it is important for the Department of Transportation to carefully review any foreign air carrier application in the context of existing laws and air transport agreements," Miller says.
Delta's spokesperson Trebor Banstter echoed AA's support in an email statement.
"Delta supports the Westmoreland-DeFazio amendment to H.R. 4745 – the Transportation, Housing and Urban Development, and Related Agencies Appropriations Act of 2015. Delta has urged the DOT to deny Norwegian's application, which we believe is contrary to the express provisions of the U.S.-EU Open Skies agreement, and is not in the public interest," Bansettor says. The bill was approved by Congress on Monday.
The Airline Pilots Association International's managing director Michael Robbins says the NAI's move is not in consumers' best  interests and will hurt American jobs.
"This is in violation of the U.S. EU Open Skies Agreement—it allows them to use Ireland's employment laws and subcontract their employees from a contracting firm Singapore. That wouldn't be allowed in Norway. The Open Skies Agreement prohibits carriers from labor shopping to avoid their home country's labor laws."
He adds that consumers already have low-cost flight options through Norwegian Long Haul.
"They have a business model that consumers should question, because they are trying to get around laws in Norway that are meant to employ Norwegian pilots. Profit is the ultimate goal, they are trying to change their business model to get [employees] for lower costs. This has safety concerns and cuts fair market principle."