Norfolk Southern Rejects CP's Revised Bid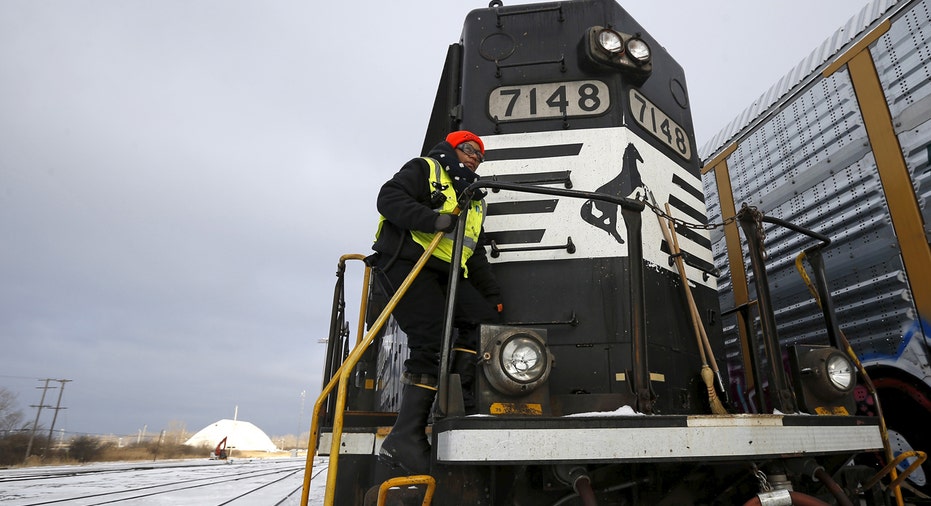 Canadian Pacific Railway revised its offer to buy U.S. railroad operator Norfolk Southern, less than a week after its previous $28.4 billion proposal was rejected - and was promptly rejected again.
Calgary-based CP said it was now offering $32.86 in cash and 0.451 of a share in a new holding company that would own both Norfolk Southern and Canadian Pacific.
"Canadian Pacific's revised, reduced proposal is not only less than what the Norfolk Southern board has already found to be grossly inadequate, it is even more uncertain and risky given the decrease in the cash consideration," Norfolk Southern Chief Executive James Squires said in a statement on Tuesday.
Norfolk Southern had said CP's previous offer of $46.72 in cash and .348 of its own shares was not only inadequate but would likely be rejected by antitrust regulators.
U.S. regulators have been skeptical about North American railway mergers for years. Canadian National Railway's bid to buy Burlington Northern Santa Fe was blocked by antitrust authorities in 1999-2000.
The Wall Street Journal reported on Monday that CP Rail would revise its bid, and said that the new holding company would run the two railways independently until the U.S. Surface Transportation Board ruled on the merger.
The holding company would be listed both on the New York and Toronto stock exchanges, CP said.
(Reporting by Sneha Banerjee in Bengaluru; Editing by Ted Kerr)