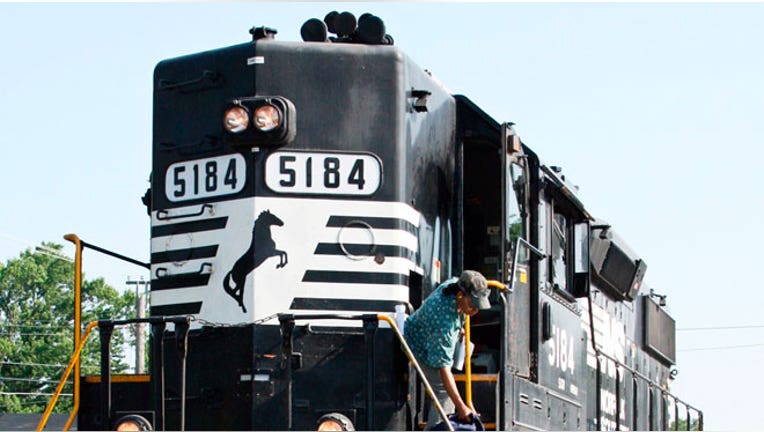 Norfolk Southern's (NYSE:NSC) first-quarter profit dropped 18% amid continued weakness in coal shipments.
The railroad operator on Wednesday reported earnings of $368 million, or $1.17 a share, compared to $450 million, or $1.41 a share, in the year-ago period. Revenue also fell 1.8% to $2.69 billion, as total shipment volumes were down 1%.
Analysts were looking for a per-share profit of $1.15 and revenue of $2.74 billion.
Norfolk Southern and other railroad companies have struggled to combat slumping coal shipments to utilities, which have turned to lower-priced natural gas.
In the latest quarter, lower utility and export shipments led to a 13% decline in coal volume. Revenue from coal shipments was down 15% at $541 million.
Sales of general merchandise, the largest segment by revenue, climbed 1.4% to $1.55 billion. Norfolk Southern cited an increase in shipments of crude oil and liquefied petroleum gas, although the company also saw declines in automotive, metal and paper shipments.
Intermodal revenue, or sales generated from shipments moved by at least two different modes of transportation, improved 4% to $596 million.
Like its peer CSX (NYSE:CSX), Norfolk Southern also said severe winter weather across the U.S. negatively impacted first-quarter results. The Norfolk, Va.-based company has since seen a rebound in shipments, according to chief executive Wick Moorman.
Last week, CSX reported first-quarter earnings that slipped 14% amid higher costs. Industry heavyweight Union Pacific (NYSE:UNP) benefited from higher volumes and revenue, posting 14% earnings growth.
Norfolk Southern shares retreated 2.4% to $94.60 in recent trading.