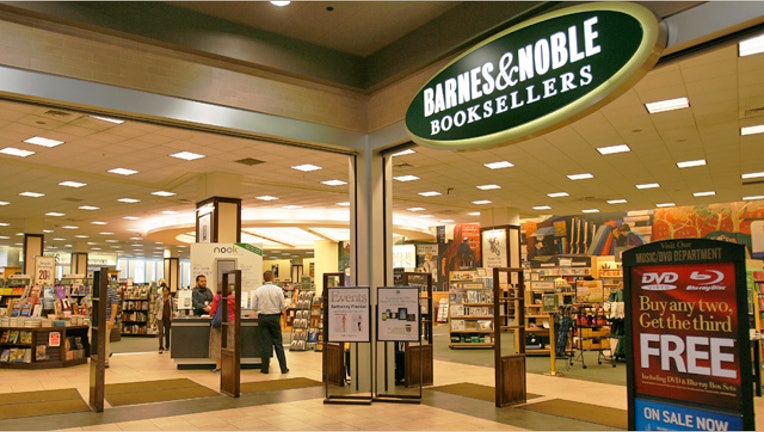 Venerable bookseller Barnes & Noble said it will consider spinning off its thriving Nook business - its thriving e-book unit - while determining its own corporate future.
Shares of the New York-based bookseller plunged more than 24 percent in early Thursday activity, to $10.29, down $3.26, in the first half hour.
The plunge came as the book chain also pre-announced meager holiday season sales gains, compared to booming demand for the latest Nook units, with lower demand for the older ones.
Barnes & Noble launched the new Nook Tablet in the fourth quarter to challenge Amazon's new Kindle Fire media tablets, which sold well in the quarter. Seattle-based Amazon said it had shipped at least 3 million and analysts projected the company might ship as many as 5 million by Dec. 31.
Shares of Amazon fell about 1 percent to $175.98 in early trading. Amazon CEO Jeff Bezos told investors when third-quarter results were announced he was willing to forego near-term profit by selling Kindle Fires to establish Amazon as a key player in the Apple-dominated tablet sector. Apple, based in Cupertino, Calif., sold 32.1 iPads in the year ended Sept. 24.
Still, Amazon, the world's largest e-commerce retailer, still has a market capitalization of $80 billion, compared to only $623 million based on Thursday's prices.
William Lynch, Barnes & Noble CEO, said "We see substantial value in what we've built with our Nook business in only two years and we believe it's the right time to investigate our options to unlock that value."
On the digital front, Lynch forecast fiscal 2012 revenue of about $450 million with a run-rate as high as $750 million.
Barnes & Noble didn't say if it had hired investment advisers for the spinoff, nor what it would do with its traditional business, selling books through its 717 retail stores and 637 college bookstores. The company could decide to put all its efforts into a separate Nook or Nook Tablet division while shuttering or selling off its traditional stores. Rival Borders Books collapsed last year.
Nook sales across all segments of the company rose 43 percent during the holiday period to $327 million, with a 52 percent comparable sales increase, the company said.
Overall, the entire company expects full-year 2012 revenue ranging between $7 and 7.2 billion, with only 1 percent store revenue gains and flat college store revenue, compared with gains as high as 50 percent at the online BN.com e-commerce portal.
As a result, the per-share loss will range between $1.40 to $1.10, Barnes & Noble predicted. Full-year earnings are to be reported Feb. 21.