Nokia Unveils New MeeGo Smartphone; Analysts Unimpressed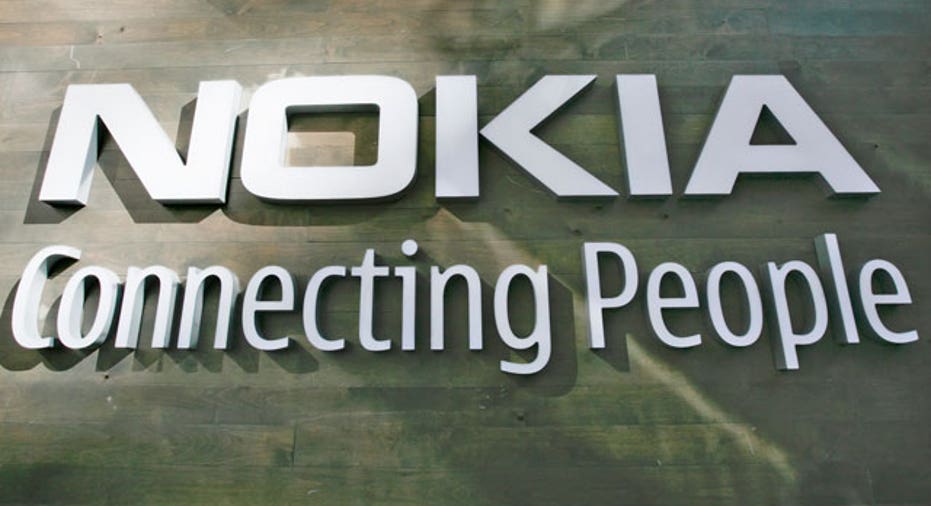 Nokia Chief Executive Stephen Elop unveiled a new smartphone on Tuesday that uses software the firm plans to ditch, a move analysts said would do little to halt the Finnish firm's slide in market share for handsets.
Nokia, once the ubiquitous name in hand phones, has lost ground in the smartphone market to Apple's iPhone and Google's Android devices, and in the low end of the market to Asian rivals such as ZTE and India's Micromax.
At a telecoms conference in Singapore, Elop reiterated that Nokia would launch its first smartphone using Microsoft's Windows platform later this year, even as he unveiled the new N9 smartphone, which uses a platform called MeeGo.
"Our primary smartphone strategy is to focus on the Windows phone," said Elop, who moved to Nokia from Microsoft last year.
"I have increased confidence that we will launch our first device based on the Windows platform later this year and we will ship our product in volume in 2012," Elop said.
Analysts said the firm's strategy would condemn the all-screen N9 to being a niche product.  The model -- Nokia's first and last to use MeeGo -- can be navigated by a single finger swipe and comes in black, cyan and magenta colours in a polycarbonate design.
"The N9 comes too close to the expected launch of Nokia's Windows Phone device to have any impact on its current smartphone woes," said Ben Wood, head of research at London-based mobile consultancy CCS Insight.
"The strength of rival ecosystems leaves little room for MeeGo powered devices. It's difficult to see the N9 being anything more than a niche device ... the N9 will be a tough sell."
The MeeGo platform -- a newcomer in the market dominated by Google Inc and Apple Inc -- was born in February 2010 when Nokia and Intel unveiled a merger of Nokia's Linux Maemo software platform with Intel's Moblin, which is also based on Linux open-source software. After Nokia pulled back from the project four months ago, other vendors have become more interested in the technology as Nokia's dominant role in the project had held back others from adopting it.
Nokia has thrown in its lot with Microsoft , with whom it will co-develop its next generation of smartphones. It hopes to get the kind of attention Apple and Google have attracted from software developers who enrich their devides.
LITTLE UPDATE ON STRATEGY
Elop's speech in Singapore was billed by Nokia as "an update on progress in our new strategy", but he provided few details on how he planned to tackle the company's troubles.
Last month, Nokia said it had abandoned hope of meeting key targets just weeks after setting them, raising questions over whether Elop can deliver on a turnaround he promised in February.
Nokia's market value has plunged by more than half since February, after the leak of a memo from Elop that compared the company's market position to a man standing on a burning oil platform.
The company said it plans to launch up to 10 new smartphones using its own Symbian operating system. It introduced three affordable handsets which features dual sim-card, years after its Asian rivals put that feature into their phones.
"Any new products by Nokia will be a stop-gap ... until its first Microsoft phone is out in the market," said Seo Won-seok, an analyst at NH Investment & Securities in Seoul.
"It won't be easy for Nokia to aggressively market these products and even new product lineups will be limited given that it is spending heavy resources in developing Windows phones. Under such circumstances, I'm quite doubtful whether they'll get a strong response from customers."
The partnership with Windows may not be a panacea for Nokia's troubles since rivals including Taiwan's HTC and China's ZTE will bring out devices based on Microsoft's software.
Some phone users said the N9 held no appeal versus its rivals.
"It will be too much of a hassle to switch all of my applications to some other device, so I'd need a lot of convincing to switch to a new type of device like the N9," said Mark Fox, managing director of NetEvents International.
"I'd rather take the easier life and stick with the Apple, which I am happy with. With the iPhone, it's the user interface and the ease of use, how easy they've made it to use the different types of apps."
In a research note this month, Nomura said Samsung Electronics would become the world's largest smartphone maker this quarter and Apple would take the number two spot next quarter, pushing Nokia to third place.
Nokia had led the market since 1996 when it launched the Communicator, a smartphone that is popular in the business community for its ability to browse the internet as well as to receive and send emails, data and fax.