Nokia Shares Rally on Upgrades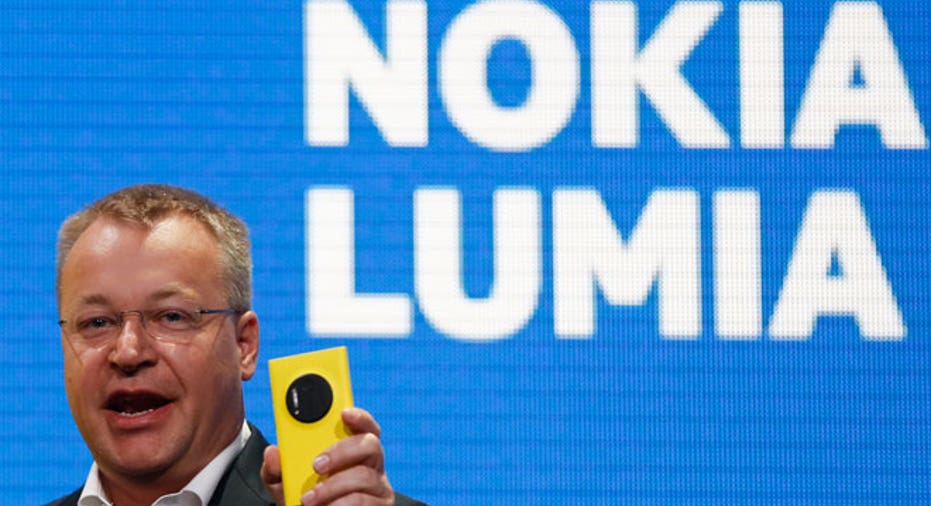 Nokia (NYSE:NOK) shares rallied 4.4% late Wednesday morning after receiving two upgrades from analysts, with the Finnish company nearing the sale of its smartphone business to Microsoft (NASDAQ:MSFT).
Last week, Microsoft announced it agreed to a $7.2 billion deal to purchase Nokia's phone unit and license its patents. The software giant already had a partnership with Nokia to make Lumia smartphones that run on Microsoft's Windows Phone 8 mobile operating system.
RBC Capital Markets said it upgraded Nokia to outperform and raise its price target to $7 from $5, while Bank of America-Merrill Lynch raised the company to buy from neutral.
In a research note to clients, analysts at RBC Capital Markets praised Nokia for its newfound focus on its patents and network solutions business after agreeing to shed the smartphone unit.
The adjusted price target is a result of the big cash infusion and a favorable outlook for Nokia Solutions and Networks, formerly known as Nokia Siemens Networks but now fully owned by Nokia. RBC Capital Markets also noted the positive influence of the company's HERE businesses that include mobile apps for travel and turn-by-turn navigation.
"We believe carrier upgrades in Europe and North America may drive wireless infrastructure stocks, including Nokia, to move higher," the analysts added.
Nokia's  may use its new cash to add more scale, services or software through acquisitions, with the analysts saying they believe "Nokia is investigating bolstering its patent portfolio to ensure it can build upon its annual receipt of €500M ($663 million)."
RBC Capital Markets also said Nokia's quick decline in mobile market share is "now a problem for Microsoft" and Nokia can focus on expanding its LTE network footprint.
Nokia peaked at about 468 million mobile devices shipped in a year. This year, the company is expected to ship just 242 million units.
Shares were recently trading 25 cents higher at $5.91. As of Tuesday's close, the stock was already up about 43% so far this year.