Nokia Calls Microsoft Report a 'Baseless Rumor'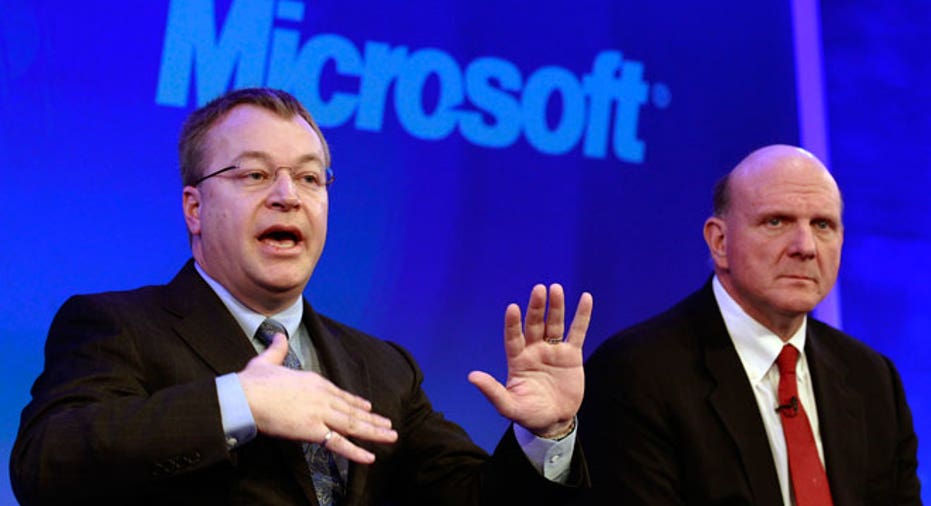 Nokia (NYSE:NOK) is denying a report from a tech blogger that it has reached a deal to sell its mobile phone business to tech giant Microsoft (NASDAQ:MSFT) for $19 billion.
The report was picked up by blogs and Dow Jones Newswires, briefly sending shares of Nokia bouncing off 52-week lows.
"It's a baseless rumor," said Susan Sheehan, a Nokia spokeswoman.
A Microsoft spokesperson said the Redmond, Wash.-based company does not comment on rumor or speculation "as a general practice."
Shares of Nokia reacted positively after blog Boy Genius cited industry insider Eldar Murtazin in reporting a done deal between Microsoft and Nokia that valued the mobile phone business at $19 billion.
Murtazin, editor of the tech blog Mobile-Review.com, has a mixed record in predicting Nokia news. Two weeks ago he reported Microsoft and Nokia started negotiations. Nokia said at the time, "We typically don't comment on rumors. But we have to say that Eldar's rumors are getting obviously less accurate with every passing moment."
Nokia's stock gave back much of its earlier gains after the company denied the report and was recently down 4.27% to $6.72.
If Microsoft does buy the business, it would mark an expansion of the two companies' new alliance. Earlier this year they reached a deal to insert the Windows Phone operating system into Nokia devices.
Nokia is counting on the Microsoft play to improve its slumping sales amid heavy competition from Google's (NASDAQ:GOOG) Android operating system and Apple's (NASDAQ:AAPL) iPhone.
The Finnish electronics company on Tuesday slashed its second-quarter guidance and abandoned its 2011 forecast due to weaker devices and services sales, prompting a steep selloff and a slew of negative notes from analysts.
For example, Goldman Sachs removed its "buy" rating on the stock, lowering its rating to "neutral."
"We are concerned that the erosion that the company has suffered in Q2 is just the beginning and that there could be worse to follow," Richard Windsor, the global tech specialist at Nomura, wrote in a note, according to Reuters.