Nokia Buys Siemens' 50% NSN Stake for $2.2B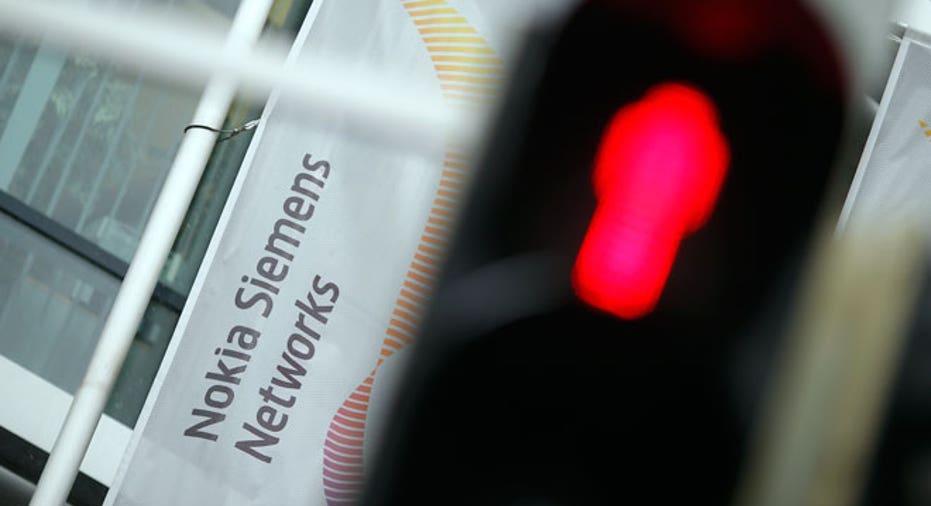 Nokia (NYSE:NOK) agreed to scoop up Siemens' (NYSE:SI) 50% stake in their equipment joint venture on Monday for $2.2 billion in cash and debt.
Nokia will pay 1.2 billion euros in cash for the stake in Nokia Siemens Networks when the deal closes in the third quarter and another 500 million euros to be paid in the form of a secured one-year loan from Siemens.
The transaction has been approved by both companies' boards of directors but remains subject to customary closing conditions and regulatory approvals.
"Nokia Siemens Networks has established a clear leadership position in LTE, which provides an attractive growth opportunity," Nokia CEO Stephen Elop said in a statement.
The telecom equipment maker, which was formed in 2007 when the two companies combined their mobile network businesses, struggled for years after its inception amid intense competition from the likes of Huawei Technologies and Ericsson but has rebounded in recent months.
After posting a loss last year, its position improved in the first half of 2013 as smartphone demand rebounded and NSN began slicing its workforce to save costs. NSN has now become a needed source of cash for Nokia, which faces steep competition from Apple (NASDAQ:AAPL), Samsung and BlackBerry (NASDAQ:BBRY).
Nokia said it continues to support NSN's ongoing restructuring and will further consolidate the company. It will maintain the existing management and headquarters in Espoo, Finland, but plans to phase out the Siemens name and branding.
"Nokia is pleased with these developments and looks forward to continue supporting these efforts to create more shareholder value for the Nokia group,"  Elop said.
Meanwhile, Germany-based Siemens said the sale will help it focus on other more profitable areas of business in the energy, infrastructure and healthcare markets. Its shares climbed close to 2% in early trade to $103.23, while those of Nokia jumped 6% to $3.96.