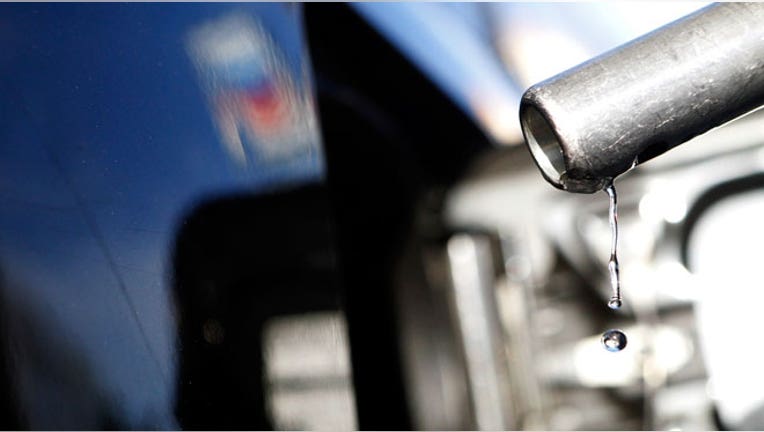 Drivers will have a very happy Halloween this year. Gas prices will likely fall below $3 Friday, if not Saturday, according to GasBuddy analyst Patrick DeHaan.
The national average for a gallon of regular gasoline is currently sitting at $3.006. DeHaan said that in over 60% of stations around the country, regular gasoline already costs less than $3 per gallon.
"And believe it or not, we have 0.1% of stations where gas is under $2.50 a gallon," DeHaan said.
While it may be hard to find prices quite that low, if you live in the South, prices are still very driver-friendly. Here's a look at the five states and cities with the best prices on gasoline, as of Friday morning:
5 States with the Lowest Gas Prices:
1. South Carolina: $2.75/gallon 2. Tennessee: $2.76/gallon 3. Mississippi: $2.78/gallon 4. Virginia $2.78/gallon 5. Texas: $2.80/gallon
5 Cities with the Lowest Gas Prices:
1. Chattanooga, Tenn.: $2.65/gallon 2. Richmond, Va.: $2.68/gallon 3. Greenville, S.C.: $2.69/gallon 4. Spartanburg, S.C.: $2.69/gallon 5. Dallas-Fort Worth: $2.70/gallon
But while gas prices have been dropping fast over the past few weeks, DeHaan said drivers shouldn't get used to the free fall.
"The national average has slowed down – the declines are almost caught up to the decrease in prices for oil," DeHaan said. He added that the price of oil would need to drop significantly again in order for gas prices to fall further.