No-Interest Credit Card Study: Lots of Zeros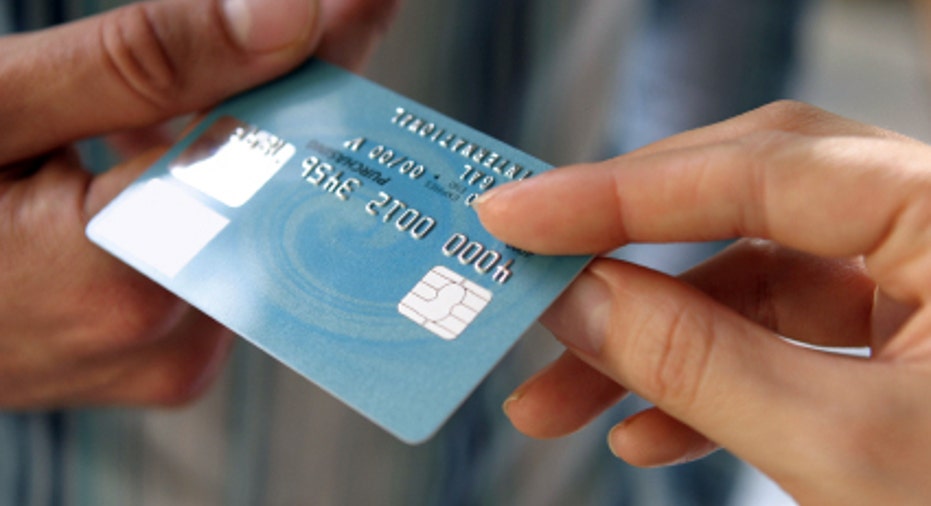 After taking a hiatus during the Great Recession, no-interest credit cards have resurfaced in the last two years as issuers try to woo each other's cardholders. And consumers may find those zero percent credit card teaser rates last longer than they used to, thanks in part to a recently enacted law.
A new, first-ever survey from CreditCards.com, a Bankrate-owned website, finds that 4 out of 10 consumer credit cards in a representative sample now offer some sort of zero percent deal to new cardholders. Some no-interest credit cards stay that way for up to a year and a half, the survey shows.
To put things into context: just 2 out of 5 credit card mailings offered any kind of introductory rate on purchases in the summer of 2009, according to Ipsos, a private research think tank. But during the first three months of this year, almost 4 out of 5 cards had a teaser rate, and it was typically zero percent, Ipsos reports.
Why have cards turned more alluring? To acquire new customers.
"Credit card issuers aren't giving you a zero percent interest rate to do you a favor," says John Ulzheimer, president of consumer education at SmartCredit.com, a credit monitoring site. "They clearly want you to stop using your old card and use theirs instead."
The big(ger) tease
Issuers are making their teaser offers even sweeter by lengthening the introductory periods, Bankrate's no-interest credit card chart shows. The average introductory period now stretches to 14 months, up from nine months during the second half of 2009.
"I just got a zero percent offer for 21 months," says Ulzheimer.
The get-acquainted periods are longer partly because of a provision in the Credit Card Accountability, Responsibility and Disclosure Act of 2009, or CARD Act, that requires all teaser rates to last for at least six months, says Bill McCracken, CEO of Synergistics Research, an Atlanta-based marketing research firm.
"At first, you saw a dramatic drop-off in teaser rates after the act, because issuers were locked in for six months, and that increased their risk," he says. "But I think issuers are more comfortable now with the longer teaser rates."
Survey finds zero interest not uncommon
To get a handle on which issuers offer credit cards charging zero percent for a limited time, Bankrate's CreditCards.com this summer surveyed about 100 popular credit cards, meant to be as representative as possible of the cards likely carried by Americans. The review looked not only at introductory interest rates but also at the length of the intro periods, the go-to annual percentage rates after the teaser periods expire, and the cards' annual fees.
The card categories included student, business, rewards and cash-back cards, among others. Take business cards out of the mix and you're left with 89 consumer credit cards, and 38 of the 89 -- or more than 40% -- offered some kind of zero percent introductory rate. Twenty-two of those cards offered no interest on purchases and balance transfers. Nine offered just purchases interest-free, while seven cards restricted their zero interest-rate offers to balance transfers.
The introductory period varied, with 24 cards boasting teaser periods of a year or more, and 14 cards at less than a year. Eleven cards had teaser periods of six months -- the minimum required by law -- while two extended their introductory offers to 18 months.
When teaser time is up, the cards' go-to annual percentage rate, or APR, ranged from a low of 9.99% to a high of 25.99%. Consumers with higher credit scores typically receive a lower go-to interest rate, and vice versa.
Along with the attractive zero percent interest rate, 19 cards also offered sign-up bonuses. These extra incentives ranged from a dozen personalized Titleist golf balls from the Golf Magazine Rewards Visa Card to up to 40,000 bonus miles from Barclays' U.S. Airways Premier World MasterCard. These bonuses typically came with spending thresholds. Even the golf balls require you to charge $300 first.
Annual fees were rare. Only five of the 38 no-interest credit cards had annual fees.
Is it time to sign up?
To stay competitive, card issuers keep besting each other's enticing offers. Attractive teasers, such as zero percent credit card offers, have become more prevalent in the last two years because issuers are desperately trying to court consumers who are reluctant to spend, let alone charge, says Roy Persson, director of competitive tracking services at Ipsos.
Cards that offer zero percent interest on balance transfers reflect today's tight-fisted consumer. Those particular no-interest credit cards attract users who are interested in paying down debt, a popular financial strategy these days. U.S. consumers have shaved 6.5% off their revolving balances, also known as outstanding credit card debt, since 2009, according to the Federal Reserve.
The time to act on a zero percent credit card offer is now, says Persson, if the card is right for you.
"It's not going to get better than this," Persson says. "Once the economy gets better and consumers start spending more, the credit card offer is going to get stingier."