No Car? You May Need Nonowner Car Insurance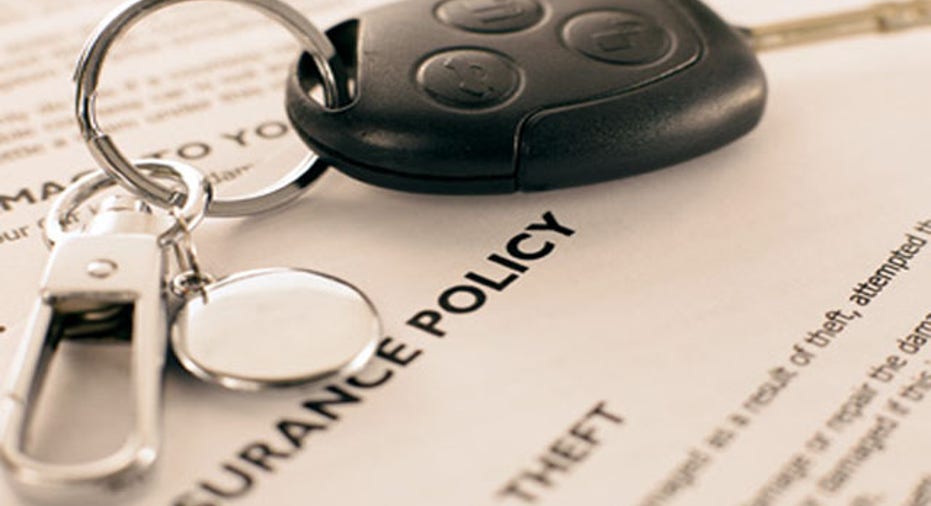 Car ownership is declining, particularly among younger Americans. Many people, especially in urban areas, now prefer to use a car-sharing service or occasionally borrow or rent a car if they need to drive somewhere.
The challenge is that drivers must always have car insurance coverage when they're behind the wheel. For some drivers, a "nonowner car insurance" policy may be the most economical way to protect themselves and their assets in case of an accident.
These policies typically offer only liability coverage, says Dan Ramsey, an independent insurance agent with Brandt, Ramsey and Associates in Alexandria, Va.
"Nonowner car insurance provides protection for an accident when you're at fault, so it covers the other driver's car, but not yours, and the other driver's injuries, but not yours," he says.
The policies generally don't include comprehensive or collision coverage for damage to the car because you don't own the vehicle. Ramsey says the insurance will cover you in any car you drive during the policy period.
Who needs nonowner car insurance?
People buy nonowner car insurance to make sure they're insulated from the potentially high financial hit from an at-fault accident, says Steven Visco, president of C.H. Edwards Inc., an insurance agency in Farmingdale, N.Y. "For instance, one client is a wealthy attorney who lives in Manhattan and doesn't own a car, but he has assets to protect," Visco says. "He's renting a place in the Hamptons this summer and will regularly rent a car."
"This policy offers extra liability protection and is cheaper than buying the liability policy from the rental car company," he adds. And don't expect to rely on your credit card because liability coverage is not included in the rental car insurance that cards provide.
You may want to consider nonowner car insurance if you have no car of your own and:
You rent cars often. "If you pay $10 per day for a rental company's liability coverage and rent cars for 50 or 60 days or more every year, a nonowner insurance policy could be less costly," Visco says. But you'll still need to buy the other coverages sold at the rental counter.
You belong to a car-sharing service, such as Zipcar. The service will provide some insurance coverage, but, "If you hurt someone in a car accident, the liability lawsuit is likely to be against both you and the car-sharing company," says Visco. "You may want to look into protecting your assets from a lawsuit with your own liability coverage."
You borrow other people's cars often. When you borrow a car from a friend or a relative, the car owner's insurance covers you, says Ron Moore, senior product manager for MetLife Auto & Home in Minneapolis. However, if you're borrowing a car from someone you don't know well, you may not know if their liability coverage is adequate to protect you.
"If you're at fault and the other driver's injuries exceed the car owner's liability, then you may be stuck paying the bill," Moore says.
That's where a nonowner policy would help.
You have a problematic driving record. "In Virginia, the state mandates nonowner car insurance coverage for drivers who don't own a car but have had a major problem driving, such as a DUI or DWI, or some other major violation like driving on a suspended license," says Ramsey. He adds that the premium for this mandated liability coverage is about $600 for six months. Usual cost of nonowner car insurance
Nonowner car insurance typically doesn't carry a deductible, says Moore. Premiums can be very low, based on your driving record and the amount of driving you do, he says.
"Normally the minimum premium is about $250 for six months or even a year," says Visco. "The premiums are higher for drivers with a bad driving record, and they may not qualify at all."
Moore says premiums for nonowner car insurance are typically about 50% of normal car insurance premiums, but they vary from company to company and state to state.
If you don't own a car but still drive regularly, you may want to get a nonowner car insurance quote to find out if this coverage is appropriate and affordable for you.