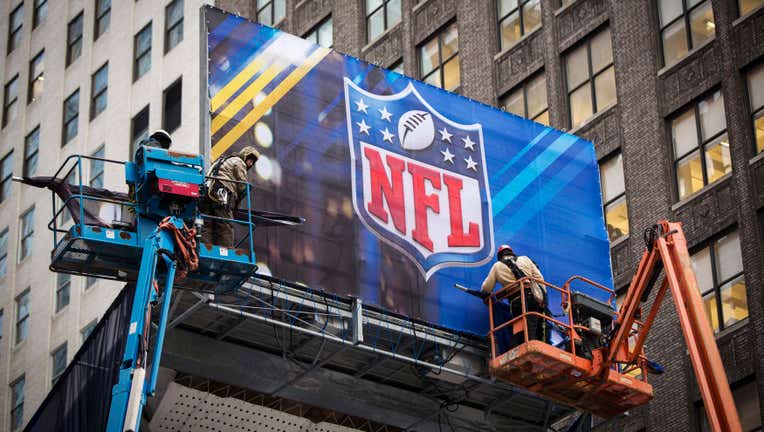 A New Jersey Super Bowl may be a once-in-a-lifetime event, but some Garden State small business owners say the big game will benefit them for years to come.
The NFL estimates that the Super Bowl will bring between $500 and $600 million worth of business to the region, and many local businesses are getting a piece of the pie.
"Many, many hundreds, if not thousands of [businesses] will benefit – it's a wide range," says NY/NJ Host Committee President Al Kelly. The group's Business Connect program worked closely with about 600 local businesses to help them take advantage of the lucrative opportunities associated with the big game.
"People have won contracts for catering, security, janitorial services and printing of promotional marketing materials," says Kelly.  Business Connect organized networking events with vendors, as well as classes on topics like leadership and business development.
One participating business scored a Super Bowl-related contract in the low six figures.
"I have produced 150,000 decks of cards that are going to be given to each tourist departing from Newark, LaGuardia and JFK," says Shelly Aberson, CEO of Cranford, N.J.-based ANW Branded Products.
ANW also made branded hats, gloves and jackets for Super Bowl volunteers, as well as hand warmers, of course.
"As a woman-owned minority small business, to get the equal opportunity to work with the NFL and the Super Bowl is surprising and wonderful. For a company like mine, it helps our bottom line," says Aberson.
A Kick-Off for New Opportunities?
"The main thing that Business Connect has done for my company's psyche is given us the ability to compete with the big boys on the block," says Maverick Building Services owner Oscar Castro. The company is providing janitorial services for Super Bowl Boulevard, the four-day event in Times Square ending the Saturday before game day.
Castro's company, which is based a half-mile away from MetLife Stadium in Rutherford, N.J., will have 100 employees working at the Boulevard.
He says the time and effort that went into attending the Business Connect seminars paid off in a big way.
"What better reference is there, than that I supplied services to Super Bowl Boulevard?" asks Castro.
Hospitality and Event Companies Throwing a Party
Even businesses that didn't participate in the Business Connect program stand to benefit in a big way from the Super Bowl.
"I've had a lot of calls – I'm full at this point for the Super Bowl," says Les Saisons owner Art Christensen, who runs a small inn in Maplewood, N.J.
"I think all the little towns can benefit," adds Christensen.
Close to the stadium, Redd's Restaurant is hosting the Pro Football Hall of Fame Super Tailgate, with tickets costing $425 a pop.
"We are extremely excited – it's a once-in-a-lifetime opportunity for a small business like ourself," says owner Doug Palsi. Redd's is expecting 1,000 people for the tailgate, which includes food, entertainment, shuttle service to the stadium and an opportunity to meet Hall of Famers.
For Palsi, there's only one way the Super Bowl experience could have been better.
"I was hoping the Giants could squeeze out a home game … but that was dead in the water," he says.