Nissan boosts management presence at Mitsubishi Motors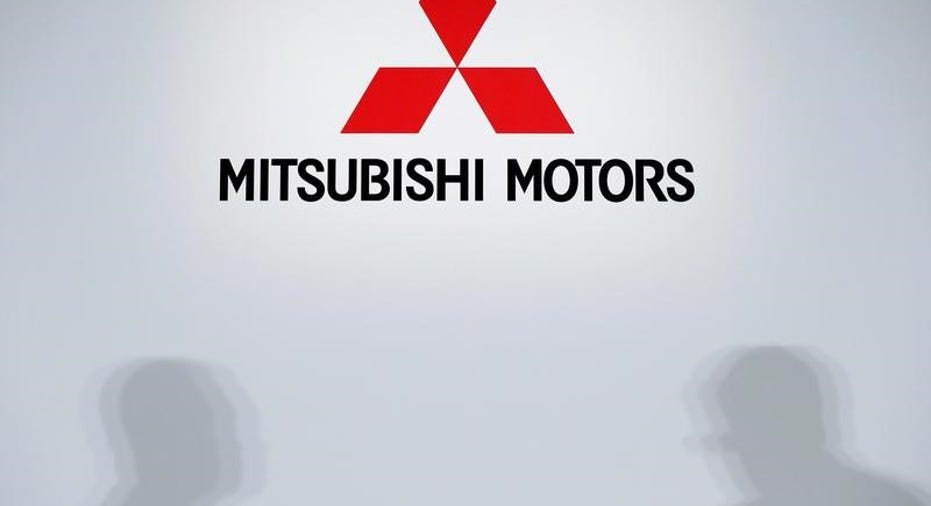 Mitsubishi Motors Corp <7211.T> on Tuesday said an additional four Nissan <7201.T> executives would join its management team as Nissan tightens its control over the smaller, struggling automaker in which it took a controlling stake last year.
The announcement is part of Mitsubishi Motor's efforts to rebuild its management system after it admitted last year that it had overstated the mileage on a number of its cars sold in Japan, battering domestic sales and tarnishing its brand image.
From April, corporate vice president positions for roles including product development and marketing and sales would be occupied by officials from Nissan, Mitsubishi Motors said.
This would hike the number of Nissan executives on Mitsubishi Motors' management team to seven, from two now.
"We need to strengthen our corporate governance to avoid a repeat of last year's scandal, along with scandals previous to that," Mitsubishi Chief Executive Officer (CEO) Osamu Masuko told reporters during a teleconference.
After taking a one-third stake in Mitsubishi Motors, Nissan installed Carlos Ghosn - its CEO at the time - as chairman of Mitsubishi Motors, while also naming two Nissan officials to Mitsubishi's board of directors.
Nissan also dispatched other executives to the smaller automaker, including Trevor Mann, previously Nissan's chief performance officer who became chief operating officer at Mitsubishi late last year.
Last month, Ghosn said he would step down from the top position at Nissan to focus on deepening the company's alliance with Renault SA and Mitsubishi Motors.
Separately, Nissan said Shiro Nakamura, the company's chief creative officer and one of Japan's best-known car designers, will retire after nearly 20 years at the automaker.
Nakamura, 66, is recognized for referencing science fiction anime and embracing Japan's culture of "cute" in models including the GT-R supercar, the Cube compact MPV and the Juke SUV crossover, setting the automaker apart from many of its rivals which have been accused of making lookalike cars.
Nakamura joined Nissan in 1999 from Japanese truckmaker Isuzu Motors <7202.T> and was one of the first key hires by Ghosn shortly after Ghosn himself arrived from French automaker Renault to save the company from bankruptcy.
Alfonso Albaisa, who currently overseas design at Nissan's premium Infiniti brand, will succeed Nakamura, while former BMW global chief designer Karim Habib will become the brand's new chief designer, effective July 1.
(Reporting by Naomi Tajitsu; Editing by Himani Sarkar)